Council processes 120 flood grants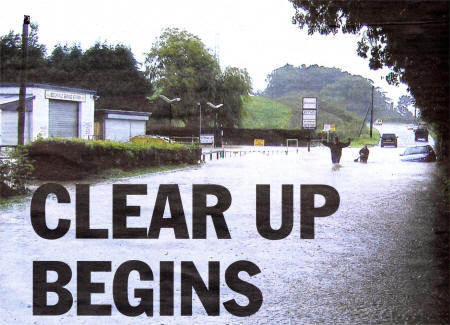 OVER 120 people have applied to Lisburn Council for an emergency £1,000 hardship payment to help them after their homes were affected by the weekend flooding.
The council says officers have been working since last Saturday helping those affected by what is being described as the wrost flooding in living memory.
As well as providing as many emergency sandbags as possible during the course of the weekend council officers were also in discussions with other agencies to ensure help was brought quickly to where it was needed most.
Following the announcement by the Environment Minister that those worst affected by the flooding will receive £1,000 as a one-off hardship payment, the council's officers have been working with affected residents and inspecting damaged property.
By close of business on Tuesday the Council says it had received over 120 calls requesting assistance with the first set of £1,000 grants being issued twenty-four hours later.
Lisburn's Mayor, Councillor Ronnie Crawford said:
"Now that thankfully the flood waters are subsiding our main concern is getting these hardship payments out to residents. are quickly as possible and assisting with the cleaning of affected areas.

"Council Officers have been working round the clock since last Saturday to help Lisburn residents in this horrendous situation with our officers on site with residents by Monday.

"These payments are now coming through for those worst hit and I would like to thank all those involved including, residents, the emergency services and Council staff who have pulled together to try and bring this flooding chaos under some sort of control."