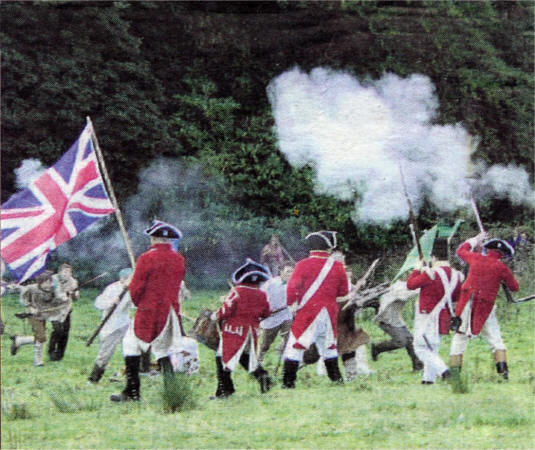 Preparations get underway for the re-enactment of the 1798 Battle of Saintfield taking place this Saturday at 4.30pm in the village — speculation locally is the Presbyterians will win again.
PRESBYTERIAN rebels will take on the Crown forces once again as the United Irishmen Rebellion is remembered in Saintfield this weekend.
The Liberty Days Festival, organised this year by York Island Arts and Heritage Association in co-operation with The Saintfield Town Committee will be returning for the fourth year of the festival tonight (Friday).
The festival opens with traditional folk music in The Parish Church Hall Main Street at 7.30pm tonight (Friday) featuring The Little Family folk group, supported by The Heart of Down Highland Dancers from Ballynahinch, Wilson Burgess Ulster Scots Poet and Storyteller and Miss Rachel Johnston, Tap Modern and Lyrical Dance. The festival marks the events surrounding The Battle of Saintfield in 1798 and draws together all sections of the community in a programme of music, dance, poetry and re-enactment. Saturday is the main Festival Day in Lower Main Street, beginning at noon. The highlight will be the appearance of The North Irish Dragoons Cavalry re-enactors, The York Fencible Regiment, The 52nd Oxfordshire light Infantry re-enactors, and the Saintfield United Irishmen all in period costume. At 4.30pm the armies will muster in Main Street before moving to Gerry Lowe's farm. on Windmill Road for the reenactment of the Battle, the only 1798 battle lost by the Crown forces.