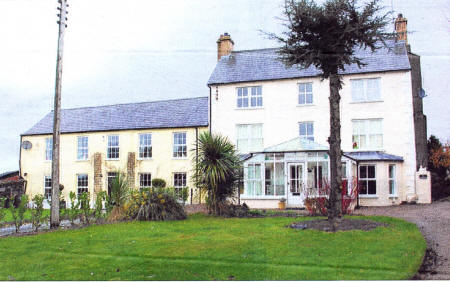 The house on Plantation Road which is the subject of a Building Preservation Notice.
A HOUSE on the Co. Down side of Lisburn dating from the mid-18th century has been made the subject of a Building Preservation Notice by the Northern Ireland Environment Agency (NIEA).
The former mill-owner's dwelling at 50-52 Plantation Road was recently advertised for sale, the site being described as having potential for 18 apartments.
The Agency served the notice, often referred to as 'spot listing, because the building fulfilled two criteria:
It was felt to be of special architectural and historic interest
It appeared to be in danger of demolition or alteration in such a way as to affect its character as a building of such interest
During the coming months officials will carry out detailed research and consultation. A decision on whether the structure should be permanently listed will be given at the end of the period.
Environment Minister Sammy Wilson said people must look forward and plan for the future but added it was important not to ignore what has shaped us.
"Our built heritage provides a tangible connection to our shared past and we should protect its best features. I commend the NIEA for taking action to save this building," he concluded.
The Plantation Road dwelling is one of four recently made the subject of Building Preservation Notices.
Two of the others are located at 2 and 4 Station Road, Sydenham in East Belfast.
These estate lodges were once part of the estate of Gustav Wilhelm Wolff, one of the founders of Harland and Wolff.
Templepatrick Railway Station, a late Victorian structure designed by John Lanyon, has also been spot listed.