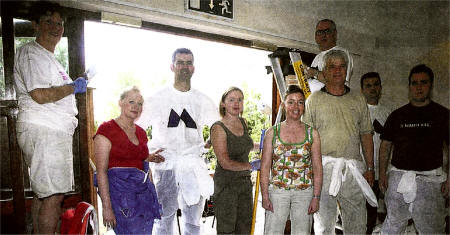 Members of the Business in The Community Team Lisburn and Craigavon participating in the Community Team Challenge at the Simon Community House in Flush Park.
THE Lisburn/Craigavon Business in the Community recently undertook a Team Challenge at the Simon Community premises in Lisburn's Flush Park.
The Simon Community had requested help in decorating three rooms at their premises and the team arrived armed with brushes and paint to administer a spruce up.
The Team cleared out the rooms and took a lorry load of items to the dump at Dunmurry before re-decorating the area.
The volunteers were from PSNI, Montupet, Henry Denny (Portadown) and the Star.
Starting at 9.30 the team worked through to 3.30 and everyone was delighted with the finished product.