Aston thanks Lisburn fans for their votes
by STACEY HEANEY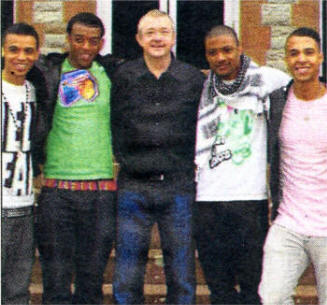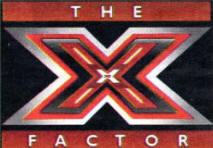 X FACTOR hopefuls JLS say they have been delighted with the support they have received from people across Lisburn.
The band have been going from strength to strength on the show in recent weeks, with their mentor Louis Walsh proclaiming on last week's show that they could be crowned this year's X Factor champions.
Band member Aston Merrygold, whose mother is originally from Dunmurry and who has family still living in the area, is loving every minute of The X Factor experience and is promising the band will once again "step up" their performance on tomorrow's (Saturday) live show.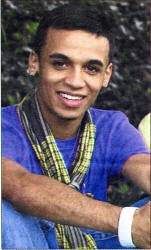 Taking a break from rehearsals Aston said: "This week has been really good, it's Best of British Week, which is something different because we know the song we're doing and the public will know it, but it will be completely different; we've given it a JLS makeover."
The band have come strongly into the running in recent weeks and Aston is delighted. "Now people are not just talking about the girls, they are talking about us," he said.
Even Simon Cowell has said the band could make this year's final after last Saturday's performance of Mariah Carey's hit 'One Sweet Day'.
"At the time it was like 'yes'," commented Aston, "it's amazing that he said that, but as soon as we got home to sit down it was like 'right we have to work hard now, we have to step it up and live up to that."
During Mariah week the band performed 'One Sweet Day', her duet with Boyz II Men. Aston said: "Hardcore Mariah Carey fans will know that song and it will be one of their favourites. Most people expected us to do Mariah and Westlife's 'Against All Odds' but we are happy to give people surprises." The group also received a Master Class from Mariah herself and performed the number one hit 'Hero' on the show with the star and their fellow contestants.
It was amazing," aid Aston, "I'm now one of a handful of people to work with Mariah Carey. To be meeting these kinds of artists every week is a dream, we grew up with their music and are fans of their work."
Speaking about what fans can expect on this week's show Aston commented, "This week has been the most secretive so far, right now we don't know what we are doing. Today we were told, 'it's choreography today', but even we don't know what's going on."
Aston hasn't had much time to spend with his family, including his mum and grandparents who hail from Dunmurry, since the show began: "We must get two or three minutes at the end to speak to them, after we've had pictures taken and signed autographs for the fans, it's just, 'that was great,' 'thanks, bye'; we don't get any time at all really. It would be nice to spend time with them but we are still at work; this is our job now."
The boys are hoping they can make it all the way to the final of the show on December 13, something Aston hopes will be a lucky omen, "13 is a lucky number for me, my birthday is the 13th so it's kind of a good luck charm for me, I'm hoping everything will go well for us."
They also had the chance to film a video for the contestants' number one hit 'Hero' last week, something which fulfilled a life-long ambition for them. "The video was on an hour before the show started on Saturday and we were all hunkered around a massive TV watching it. We filmed the video at Shepperton Studios and Marvin saw Penelope Cruz walking past in the corridor, it's madness.
"It's still number one and it's a dream come true for all of us, to have a number one under our belts. We've been on the show for over five weeks and we've been doing amazing things each week. The next thing now is to make the tour and visit Belfast and Dublin, it's going to be wicked."
Thanking local fans who have been supporting the band, Aston said, "We really appreciate everyone supporting us, just keep watching and voting."