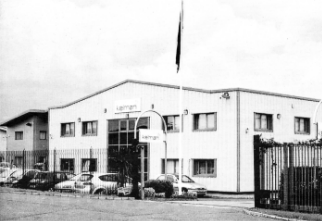 A LISBURN based technology company has been taken over by one of the world's leading suppliers of power generation.
Atlanta-based GE Energy, has bought Kelman Ltd, whose headquarters is based in Lissue Industrial Estate, East. Kelman provides advanced monitoring and diagnostics technologies for transformers, which GE says will enhance its smart grid product portfolio.
Kelman's advanced DGA technology provides critical condition monitoring for high power electrical transformers. This technology enables Kelman to deliver state of the art multi-gas portable and on-line DGA equipment. These products are now being used successfully by some of the world's largest utilities to protect their critical assets.
With its outstanding industry knowledge and proven technology, Kelman is an excellent fit with our overall smart grid initiative," said Bob Gilligan, Vice President of GE Energy's transmission and distribution business.
"Adding Kelman's innovative transformer monitoring and diagnostics capabilities will benefit our customers and allow us to serve a broader base of users."
Peter Cunningham Director of Kelman Ltd said: "We truly believe this is extremely positive news for all our customers and provides us with significant opportunities to continue to deliver first class products, services and solutions.
"Our transformer monitoring and diagnostics technologies are an excellent fit with GE Energy's existing Transmission and Distribution portfolio, which includes a broad offering of smart grid technologies, ranging from geospatial software technologies to a full range of transformer products.
"Furthermore, we are confident that GE's worldwide presence and access to global research and development resources will lead to many exciting new Kelman product offerings."