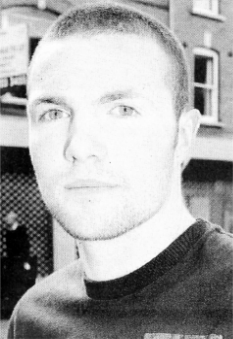 A LOCAL man is preparing to cross the Atlantic to take part in an American summer camp.
21-year-old Andrew Morrison from the Pond Park Road will be working with children from the ages of 11-14, who will be taking part in a variety of activities such as canoeing, kayaking and rock climbing for nine weeks.
Andrew was chosen as a venture counsellor after attending a Belfast Camp America Recruitment Fair in January.
A BB officer with five years experience, Andrew will be working near New York city at Hillside Day Camp.
He will be jetting off on June 15 and will start his placement after a ten day training course.
The Civil Engineering graduate from Queen's University has always wanted to travel in America, so he thought applying for Camp America was a great opportunity to travel and work before he settles down and gets a full time job.
Andrew is one of over 7,500 young people travelling with Camp America to placements at summer camps all over the US.
"I had been thinking about doing something like this since Christmas." he said. "I wanted to do a bit of travelling and have always wanted to see America. I wanted to do this before I got a job so when I applied and got through, I thought 'well. why not'.
"Camp America is very well known and there has been very positive feedback from people who had been on the Camp America before. I am really looking forward to it and it's a chance of doing something a bit different."