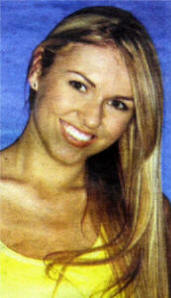 THE South Eastern Regional College will celebrate in style at its Higher Education Graduation Ceremony at the Waterfront Hall. The event, which is sponsored by the Bank of Ireland, takes place on Friday and will recognise the hard work and dedication of hundreds of full and part-time students from across Lisburn, Bangor, Downpatrick and Newtownards. The Guest speaker will be Derek Anderson, Head of Internal Audit at the Department of Health, Social Services and Public Safety.
Special guest at the graduation is ex Blue Peter presenter Zoe Salmon who will help with the presentation of awards. Zoe, who left Blue Peter in June, has her own entrepreneurial plans in place which includes presenting her own Gameshow HotRods for CBBC primetime Saturday mornings and presenting Bratz Fashion Academy for Nickelodeon.
Principal and Chief Executive of South Eastern Regional College, Ken Webb said:
The Graduation ceremony represents the culmination of challenges conquered, projects completed and goals reached for hundreds of our students. The College is a key player across Northern Ireland in educating, supporting and innovating students.
"Our career-orientated qualifications cover a plethora of subjects including unique areas of development such as renewable energies and refrigeration."
Ulster Star
05/09/2008