by AUDREY GREGG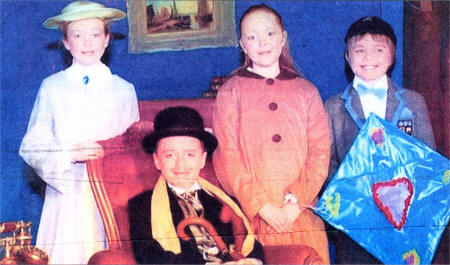 "The Banks Family - Bradley McKee, Lisa Phillips, Georgia Burnside and Frank Adrain.
A SPOONFUL of sugar certainly wasn't needed at Academy Primary School, Saintfield recently as performances from the pupils went down a treat when the school staged its seventh biannual musical production to sell-out audiences for three nights in the school hall.
The children gave stunning performances of 'Mary Poppins' and the production was so popular that an extra matinee performance was staged to cope with the demand for tickets.
Over 100 Primary 6 and 7 children took part together with a choir of 38 to accompany them.
The lead characters were Sarah Dorman (Mary Poppins), Joshua Johnston-Wood (Bert) and Bradley McKee and Lisa Phillips also gave excellent performances in their roles as Mr. & Mrs. Banks.
Their children were played by Georgia Burnside and Frank Adrain.
School principal Mr. Stephen Moore said: "The three nights were the culmination of four months of hard work and terrific dedication shown by the pupils, staff and parents.
"The support we received from the local community through sponsorship and practical help made the whole thing possible.
"The children have gained so much from the experience and who knows we may see some of them on the big screen in later years."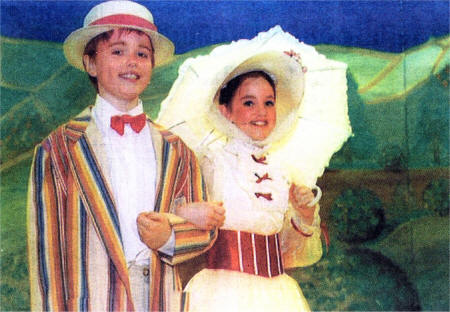 Bert (Joshua Johnston-Wood) and Mary Poppins (Sarah Dorman).