by STACEY HEANEY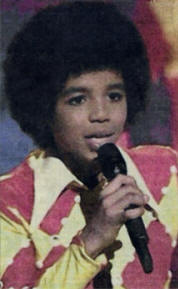 ASTON Merrygold has said JLS need local people to once again pick up their phones and vote for the group to help make their dreams come true with a place in the X Factor final.
Aston, whose family are originally from Dunmurry, said the four-piece band appreciate all of the local support they have received so far, and he has urged local people to help the group go one step further on their X Factor journey.
The boys were delighted to be the first name called during last Saturday's live results show, which puts them into the semis. Having successfully survived the sing-off two weeks ago they were worried about their X Factor future last week, but fans voted them safely through and just one week off a place in the final. Aston commented: "A lot of people picked up the phone for the first time last week for us. That is a big step to take time and spend well earned money on us and we appreciate it. We need them to do that once or twice more for us. They will make us the four happiest guys in the country: actually the world, right now."
Aston, who has been suffering with a throat infection all week after losing his voice completely on Sunday, was not able to take part in vocal coaching until Thursday. However he is determined to give his all during their two performances tomorrow. "We have one song that is the contestant's choice and one judges' choice. I think it's going to be quite surprising, we're very pleased with what Louis has given us.
"It's amazing to think we are at the semi finals. It has been so quick. Just ten weeks ago we were at the first stages of the live finals and eleven weeks ago we were at the judges houses."
JLS received mixed reviews from the judges last Saturday with Simon Cowell calling their performance of Britney Spear's 'Hit Me Baby (One More Time)' "limp", however, he said they were "back in the race" following their second performance of the night with Whitney Houston's 'You Light Up My Life', and they certainly won over the public with their performances as they booked their place in the semi final.
"The adrenaline was pumping," said Aston. "When Simon said we were back in the race it was amazing. That was definitely the best performance we have had and it was the best feeling to be called first, it meant we didn't have to face that long wait for our name to be called.
"Obviously 'Hit Me Baby' was such an iconic song for us to perform, but it didn't go as bad as the judges said. It was the best feeling when we got through."
Aston's family, mum Siobhan, dad Orjan, brother Conor and sister Courtney all attended last week's show to support the group.
"My mum was sitting with her head on her knees in the recovery position," said Aston, "she always does that when she's nervous and praying, thankfully her prayers worked."
The group performed at a secret gig in London earlier this week but because of to his throat infection Aston wasn't able to sing along. "I just stood on stage but it was great to be able to do that and we got to chat to a couple of prize winners who said they were loving the series and that we had their vote.
"My voice was totally gone on Sunday and I won't be able to do any vocal training until Thursday, but hopefully I'll be alright for Saturday."
"We just need everyone there to continue voting for us to make our dreams come true."
Kathleen's pride for grandson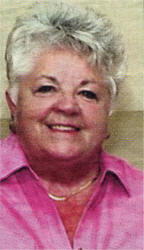 KATHLEEN Chambers, the grandmother of JLS member Aston Merrygold, has told of her "absolutely delight" the group have made it through to Saturday's semi final of the X Factor.
The former Dunmurry resident this week spoke about her pride for grandson Aston, her love of Dunmurry and how she still calls here 'home', despite now living in Peterborough.
Kathleen, who attended the Covent School in Lisburn's Castle Street said: "I was born and reared in Dunmurry. I'm from a big family, the Kingsmores, from Dunmurry."
Speaking about her local connections, Kathleen said, "I married Jim Chambers from Finaghy and we moved to Seymour Hill. We were very happy there but Jim worked for the Daily Mirror and unfortunately it was blown up and he was sent to Peterborough, where the family settled."
Kathleen added, "I'll always be a Dunmurry girl, it was a beautiful village and I knew everybody there.
"I still keep up my connections with Dunmurry and I have lots of lovely friends there and an army of them in Lisburn have been behind JLS. I would like to give them a very special 'thank you' as they have been very supportive, especially the McKernan family, Eileen O'Neill and family, the O'Gormans, the Doran family and David and Georgina Bleakley from Hilden.
"I still talk about going home when I am going back there. People say to me 'you didn't lose your accent', but I didn't want to, that's very important to me."
Speaking about Aston's X Factor adventure, Kathleen said, "Aston could sing before he could talk. "When Aston was born his grandad and I more or less brought him up and we used to sing old Irish songs to him like Bangor Boat's Away. My daughter Siobhan used to come home from work and say 'mum what are you teaching Aston?'." Kathleen continued: "Aston was always an entertainer, from no age he would get up and sing. It was no surprise to us when he took it up as a career.
"I was absolutely delighted when JLS made it through to the semi finals. I thought Simon was quite brutal with them, I suppose each judge is out to protect their own act but they didn't deserve what he said to them.
"It was a lovely surprise when they went through, I'm so proud of him."
Aston and JLS should be included on the X Factor live tour, which will arrive in Belfast at the Odyssey Arena on March 18, and Kathleen is looking forward to seeing her grandson perform in Belfast.
"Aston was in the pantomime as Peter Pan in the Grand Opera House a couple of years ago and we all flew over. For me that was one of the highlights of his career. My father loved musicals and the Opera House was one of the places he used to take me to shows. The tears were streaming down my face as I watched Aston; as a little girl I would watch shows with my father there and here I was as a grandmother watching my grandson take on a principal role.
"He is hoping to be on the tour which will go to the Odyssey Arena and if he is we will all be over to see him, it will be wonderful to see him on stage in Belfast."
Kathleen concluded: "Once again I would like to give my heartfelt thanks to readers of the Ulster Star. The love and support and encouragement we have received has been fantastic."