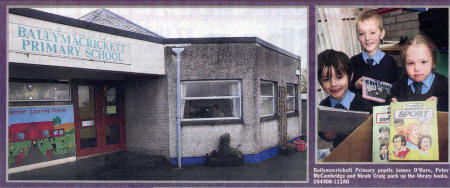 AS one chapter in the long history of Ballymacrickett Primary School in Glenavy draws to a close an even more exciting one is about to begin.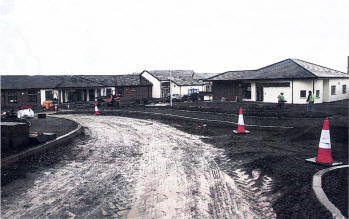 Thursday November 27 will see the opening of the new £3.5m premises at Scroggy Road for the 285 pupils.
Principal Daniel Mulholland described the event as an 'exciting time' for the parish, staff and of course the pupils.
The building of the new school was announced by the then minister Barry Gardiner in 2002.
The school was growing increasingly popular as the population grew in Glenavy and was being forced to use mobiles.
Mr Mulholland described the new building as a facility that will serve not just the children but the whole community of Glenavy and Killead as well. It is expected to serve as a centre for the community to hold evening meetings and sporting events.
"We are a happy school which is down to the people and the great community spirit within the school," he said.
As excited as we are in moving into the new facility we are also sad to be closing the doors of another school which has been a big part of many people's lives.
"That is why we wanted to close on events which allow many to share memories and thoughts of No 44 Scroggy Road.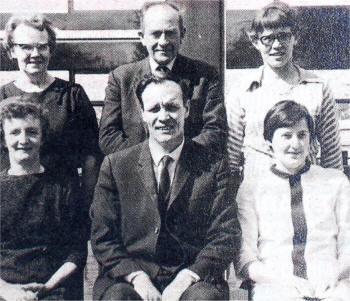 The present building opened in 1937 as a three classroomed school to replace Ballymacrickett National School which had been there since 1856. An extension of six classrooms and a hall was added in 1968.
To mark the opening of the new school there will be two events. One will offer an opportunity for members of the parish to go down memory lane on Sunday November 16 at 12.30pm. There will be a display showing the changes of the school throughout the decades. Tea and refreshements will be served .
There will also be an evening event for former members of staff, governors and past principals on Tuesday November 11.
It is expected that the move will take three days with the official switch taking place on Thursday November 27.
The new school is 2000 square metres with 14 classrooms, a library, medical room, a multi purpose hall and a canteen. There is also a one classroom nursery. It is expected that extra child care provision will be provided to facilitate working parents.
Mr Mulholland, who was vice principal for ten years before he became principal of the school in 2007, has vivid memories of the old school - he is
also a former pupil.
He said he was confident the new premises would provide the children with as many happy memories as he had as a former pupil.
"We put out a request for past pupils to provide us with stories and samples of work and have received many very interesting articles," he said. "I have many happy memories of my time as a child in Ballymacrickett. I remember the great community spirit that existed — just as it does today. It is the relationships between staff, pupils and parents that help make our school a happy place."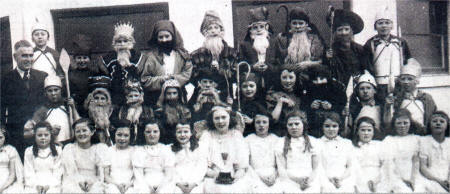 Children of Ballymacrickett Primary School get ready for the Christmas play with the then principal Mr Michael Fitzpatrick 11950's) prior to the school's annual Christmas play