by MARY MAGEE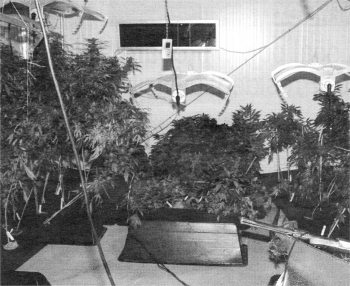 LOCAL councillor Brian Heading has praised the police action at the weekend that uncovered a cannabis factory in the Springbank Industrial Estate in Poleglass Police seized up to 220 suspected cannabis plants with a street value of £110,000 on the outskirts of Dunmurry in an operation that spanned over two days until Sunday morning.
There was also a substantial quantity equipment used in the cultivation of cannabis. To date there have been no arrests and the police investigation is still ongoing.
Mr Heading has commended the police investigation at the weekend which uncovered the cannabis factory in the Sprinkbank Industrial Estate in Poleglass.
Councillor Heading said that discovery was welcomed by parents in the area.
"This is a very welcome find and because of Police efforts these drugs will now not find their way onto our streets nor into the hands of our children," he said.
That is good news and I am sure parents across Poleglass will congratulate the PSNI for this find."
The find comes as the PSNI Drugs conference, was held this week. Head of the PSNI Drugs Squad Det Spt Clark said:" Police need to remain focussed on the individuals who commit crimes themselves. This is a mortaility objective. It is not impossible. In the past two months the police have secured the convictions of 14 people. To date seven has been sentenced and have received a total of 35 years in prison."