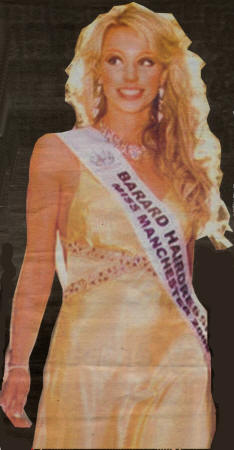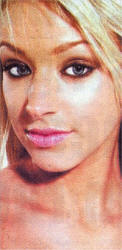 A LISBURN girl has made it to the final of the Miss Student UK competitor.

Charlotte Kearney, 21, from the Ballyskeagh area, will compete for the title at a grand final in Nottingham next month after she got through in a regional heat held in Manchester recently.

The local beauty, who studies Fashion Buying at Manchester Metropolitan University, will compete against 59 other glamorous students, all eager to win the 10,000 cash prize which comes with the title.

Miss Student UK (and Mr Student UK) are national competitions to find the most dynamic, friendliest, bubbliest and most popular students of the academic year. The finalists will be mentored by business men and women and given an introduction to Companies with graduate programmes and graduate vacancies - putting a very serious career development aspect to a fun competition.

After being placed in the top ten of another competition - Miss Manchester - last week, Charlotte can't wait for the Miss Student UK final which takes place on Sunday June 8, at Pride Park Stadium, Derby.

She entered after seeing it advertised on a social networking site and said: "I would love my local City of Lisburn to back me as their winner in the grand final in Nottingham next month.

"As the only Irish entrant I would love to do my city proud and bring back the title.

The 24 Miss Student contestants with the most text votes will go through to the Final Talent Round.
jenny.monroe@jpress.co.uk

If anyone would like to support Charlotte can do so by texting STUDENT 2406 to 63333. Text votes cost 50p plus your usual text charge.