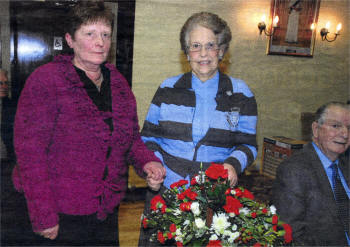 THE Lagan Valley Democratic Unionist Association held its annual Christmas Dinner recently in the Maze Orange Hall.
Special guests for the evening included former First Minister Dr Ian Paisley and Baroness Paisley. The Association presented Dr Paisley with a picture of Hillsborough Castle as a gift to mark his years of service as Leader of the DUP and warm tributes were made by many attending the event.
In response Dr Paisley thanked everyone for the gift and said that the members in Lagan Valley had been of immense support to him.
Speaking on the night Mervyn Storey MLA said: "Northern Ireland is in a much better place in 2008 as a result of what the DUP has achieved.
"The DUP can look forward to 2009 with confidence and will be fighting the forth coming European election as the only Unionist Party that can stop Sinn Fein from topping the poll and in doing so ensuring Unionism remains the authentic voice in Europe for Northern Ireland.
The DUP message in 2009 is clear 'Delivering for Unionism'."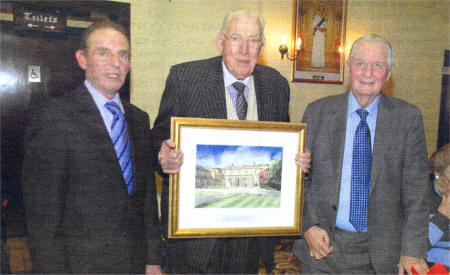 David Ferguson and Charlie Poots present Dr Ian Pasiley with a picture of Hillsborough.