by JULIE-ANN SPENCE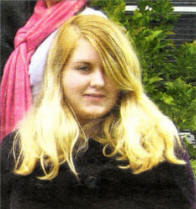 TWO young film buffs are living every movie lovers dream as they take on the role of Young Consultant for the Cinemagic International Film and Television Festival for Young People. Jack Hogan (14) from Hillsborough and Suki McFarland (15) from Lambeg are two of the 25 young film enthusiasts aged 10 -18, from all over Northern Ireland who are helping select the films for this year's festival, which runs from November 13 - 30.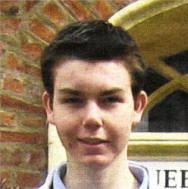 Jack, a pupil at Friends School, got involved with Cinemagic when his mum spotted the Young Consultant role in the Cinemagic programme. Meanwhile Suki, who attends Wallace High, thought it would be "a cool experience. I love films and thought that winning a chance to see them for free was pretty much a win, win situation."
Both Jack and Suki had to write a review of their favourite film and say why they wanted to be a Young Consultant. Once chosen, the local film buffs joined other young people at Queens Film Theatre to watch the films which will be screened during the festival.
"We were told we would watch two or three films a day for three days, which in theory sounds really easy, but I can assure you it was one of the most tiring things I've ever done," explained Jack.
"Sitting in a darkened room for three days, staring at the same screen for hour after hour was enough to drive you mad, especially if the film wasn't that great.
"After we'd finished we were asked to write a few lines on what we thought and mark it out of 10. Then I guess they take an average score to see whether it gets into the festival or not. Luckily most of them did make it in so there's a great variety of films on. There are animations, live action, documentaries, foreign language and one I would recommend called 'In the Shadow of the Moon'."
Suki also enjoyed paying a visit to the Moviehouse on the Dublin Road. "We got to have a tour around the projection rooms," she said, and we got to attend the opening night to see an animation called Dragon Hunters.
"I'm really looking forward to seeing the films, especially The Fall, and hopefully getting in to some of the workshops. It's a really good film festival and it's nice to get an opportunity to see some less commercial films," added Suki.
For further information on Cinemagic, log onto www.cinemagic.org.uk.