by JENNY MONROE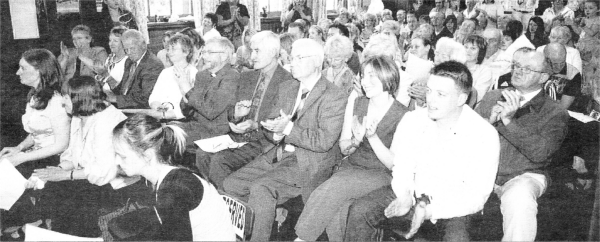 Parents, teachers and invited guests at the farewell concert in Hilden Integrated Primary School. US2708-405PM Pic by Paul Murphy
THERE were lots of laughs and a few tears as Hilden Integrated Primary School celebrated the end of 95 years of providing education with a wonderful summer concert last Thursday night.
The school closed its doors for the last time the next day after a long battle to remain open had ended in disappointment.
But the school, which has enjoyed a wonderful reputation throughout its near century of existence, certainly went out on a high.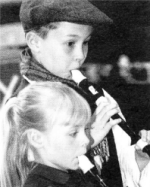 Principal Mr William Gourley welcomed a packed audience of family members and invited guests who included former Principal Mr Harold Guest, who was given a warm reception by many or the past pupils who Kati also returned to the alma mater.
Also present were former Lisburn City Mayors Alderman Ivan Davis and Councillor Trevor Lunn.
The children put on a varied programme which included traditional nursery rhymes and songs familiar to all ages and they contributed enthusiastically. Recorders, guitars and Irish dancing delighted the audience.
P6 and P7 pupils gave an account of the many wonderful memories they will take from Hilden with Megan McConville giving an amusing insight into her seven years at the school.
The closing song was Hilden's adapted version of Danny Boy and this brought tears to many an eye.
Mr Gourley congratulated the children on such a great performance which exuded the happy environment of the school and he thanked teachers and assistants for contributing to such an uplifting and moving occasion.
| | |
| --- | --- |
| | |
| Some of the pupils who took part in the Hilden Integrated Primary School farewell concert US2708-403PM | Pupils entertaining parents, teachers and invited guests US2708-402PM |