Donations in memory of local girl go to Animal Sanctuary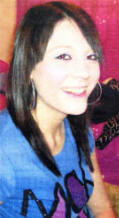 THE parents of Elyce Lewsey, the 16-year-old Lisburn girl killed when she was knocked down by a car near Stoneyford on October 31st, have made it clear it is still not known why Elyce was on the road at the time.
Contrary to earlier reports they say it has not been established their beloved daughter was walking home at the time.
They had believed Elyce was to be picked up and brought home by a friend's parents and stressed they would never have allowed her to walk such a great distance in the dark and alone.
They say the reason why Elyce was there has yet to be established and won't be known until the police have finished their investigations, and perhaps not even then.
The family say that donations can be made in Elyce's memory to the Mid Antrim Animal Sanctuary, which was very close to Elyce's heart.
Donations
Anyone who would like to help can send donations to Bobby Morrison, Funeral Directors, 38-42 Hillsborough Road, Lisburn BT28 1AQ