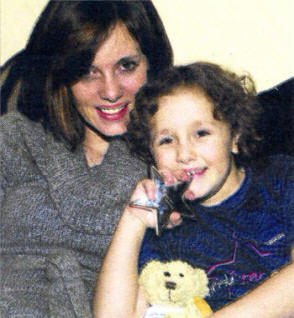 A LISBURN schoolgirl who has endured grueling cancer treatment has had her courage recognised by a national charity.
After continuing to shine despite her ordeal, six year-old Georgia Cocking received a special star-shaped trophy.
The annual Cancer Research UK Little Star Awards, in partnership with TK Maxx, acknowledge the unique challenges faced by youngsters who confront cancer. Georgia's Mum Debbie nominated her for the accolade and beamed with pride as she received a voucher, chrome trophy and a certificate signed by celebrities, including Lewis Hamilton, Leona Lewis and Zoe Salmon.
Debbie said: "Since Georgia was diagnosed with leukaemia at the age of four, she has just got on with it. She has had a transplant and is still having further treatment.
"She is so brave - like all the children, she has no choice but just to get on with it."
"I am so proud of her and she never complains," added Debbie.
Jean Walsh, Cancer Research UK's representative in Northern Ireland said: "Georgia is a true 'Little Star' who richly deserves this accolade."
Cancer Research UK is the UK's largest single hinder of research into children's cancers. With a spend of nearly £9 million last year, this investment has helped bring about huge advances in treatments. Seven out of 10 youngsters with cancer are now successfully treated in the UK, compared with less than 3 out of 10 in the 1960s.
Ulster Star
28/11/2008