by MARY MAGEE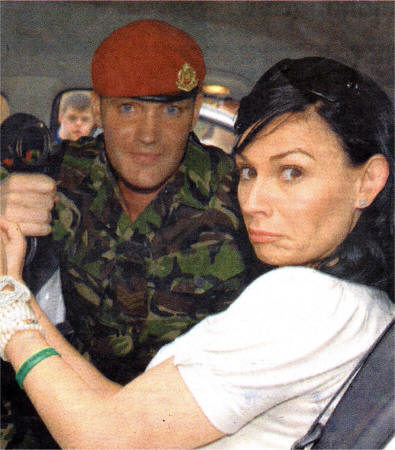 Sergeant Mark Thomson of 3rd Battalion, The Royal Military Police, based at Lisburn's Thiepval Barracks, had to step in and arrest Lucy Pargeter (aka Chastity Dingle( as she had not completed her release paperwork from the Army at the Emmerdale Extravaganza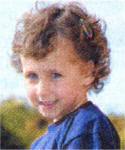 EVEN among the glittering case of Emmerdale, little Maze girl Georgia Cocking was the brightest star at an event for the Anthony Nolan Trust at the weekend. Georgia mingled with the stars who play Eric Pollard, Chastity Dingle and Purdy Sinclair at the Emmerdale Extravaganza at the Ulster Folk and Transport Museum in Cultra on Saturday and afterwards at a special function at the Culloden Hotel.
Georgia, who was diagnosed with chronic myeloid leukaemia in October 2006 had a transplant in April 2007 after a bone marrow donor was located by the Anthony Nolan Trust, was praised by director of the Trust George Walker at the all star function.
He reminded everyone the reason why they were all there because of the likes of Georgia, who had a transplant thanks to an unidentified American man.
| | |
| --- | --- |
| | |
| Private Neil Craig of The Parachute Regiment, originally from Lisburn with children from Kilross Primary School, Tobermore, who were on a day out at the Emmerdale Extravaganza. | Lisburn girl, Laura Livingston with Emmerdale's Paul Lambert (Matthew Bose) enjoying an afternoon at The Woolpack' at the Emmerdale Extravaganza |
Georgia's mum Debbie recalled how she had first got in touch with the Trust.
"I contacted them because we were told that a bone marrow transplant was the only option.
"Neither myself, my husband or Georgia's brother were a match, but the Anthony Nolan Trust found a match straight away."
"The events at the weekend were fantastic and Georgia had a great time -she took part in the fashion show and at the function in the evening the Director spoke highly of Georgia, saving how she was such a special little girl. Both events were fantastic - I just cannot put it into words.
"The events were important not only to raise funds but also to highlight the need for people to put their name on the register."
Debbie abseiled 70 feet and with help from her family raised £3,500 for the Trust.
As well as a fashion show there were a variety of activities for all the family including a fun run, five a side football, fairground attractions, battle enactments and a Go Loopy air challenge.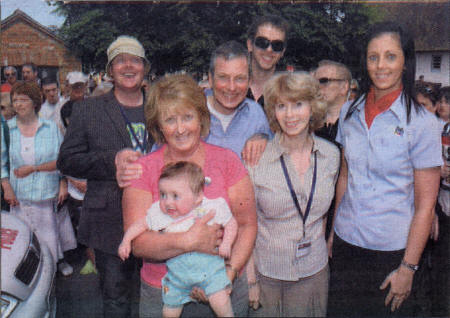 Dunmurry lady Carol Shaw along with her grand daughter Emily met the stars from ITV's Emmerdale recently at theEmmerdale Extravaganza Event held at the Ulster Folk and Transport Museum at CuKra. Pictured with them are cast members, from left, Paddy Kirk, (played by Dominic Brunt), Ashley Thomas (played by John Middleton), Marlon Dingle, (played by Mark Charnock) and Diane Sugden (played by Elizabeth Estensen.). Also pictured is Clare Livingstone of Flybe, the airline partner for the event.