Local man was youngest person ever to be awarded OBE at just 34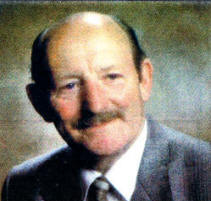 THE family of a former Northern Ireland Ombudsman who made Hillsborough his home several years ago have said the sudden manner of his passing was `exactly as he would have wanted it'.
Hugh Kernohan (85), who held the position from 1980 until his retirement in 1987, passed away at the home of his daughter Barbara.
He had lived in Hillsborough for more than three years following his decision to move to the village with his wife Margaret, an Alzheimer's Disease victim.
Margaret survived for just a short time following the move and succumbed to her illness on December 9 2005 leaving Hugh a widower after more than 57 years of marriage.
He remained at his daughter's home and became well known in the village, joining the Evergreens, the Open Door, Probus and the Bowling Club at Hillsborough Presbyterian Church.
He was a familiar figure as he power walked every day and always went to the Village Tea Room for his mid-day meal where he was popular with staff.
Indeed, it was here he met his granddaughter Fiona for lunch on the day he passed away.
His son Arnold explained Hugh's grandson David made him some tea that evening before he showered and changed.
"He
then cracked jokes with David in the kitchen before they walked into the lounge to watch TV" Arnold continued.

"He sat down in his usual armchair and died of a massive heart attack. It was a great shock to everyone but it was exactly as he would have wanted it."

Hugh Kernohan was the youngest ever person to date awarded the OBE when he received it in 1956 at the age of just 34.

His services to industry were recognised in 1978 when he received the CBE following a long career which began when he served two years of a joinery apprenticeship working with his father Tom Kernohan.

He also studied bookkeeping and achieved distinctions in both shorthand and typing before becoming a Clerk with Harland and Wolffe who recommended him for the position of Regional Secretary of the Engineering Employers Association.

In 1958 he set up Kernohan's Joinery Works in Carrickfergus, eventually taking the manufacturing licence for the Trocal PVC Window System.

The company was responsible for introducing this type of window to Northern Ireland.

Hugh is survived by his sister Beth, brothers Watson and George, daughter Barbara and son Arnold.

He also leaves his granddaughter Fiona, son-in-law Colin, daughter-in-law Shirley, grandsons David, James, Andrew and Matthew and great granddaughter Ellie.