FORMER HUNTERHOUSE PUPIL BATTLING RABIES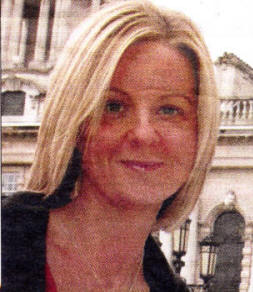 THE distraught family of rabies victim Lisa McMurray, a former pupil at Hunterhouse College, have thanked everyone for their support at this difficult time and have said they are praying for her recovery.
They revealed they had been "extremely moved" by the tributes that have poured in since she contracted the deadly disease abroad.
Ms McMurray, understood to be in her 30s, is still fighting for life at Belfast's Royal Victoria Hospital after being diagnosed. However it is still unclear how she contracted the disease.
She had been feeling ill for months after her return before she admitted herself to hospital where she is in a critical condition.
It is understood to be the first case of rabies in Northern Ireland in 70 years.
Relatives, believed to be keeping a bedside vigil, said in a statement: "We would like to thank all those who have expressed their concern and who have contacted us to let us know that their thoughts are with Lisa at this very difficult time.
Our thanks also goes to the medical staff who are working with skill and dedication to help her.
"We have been very moved by the kind words that have been expressed by a number of people in relation to Lisa and her work and we are very proud of the high esteem that she is obviously held in.
"We ask everyone who knows her to keep Lisa in their prayers and we would also ask that the privacy of her family and friends is respected as we continue to hope and pray for her recovery."
Health chiefs announced on Monday night Ms McMurray had been struck down by rabies and was being treated in isolation. The Eastern Board stressed the risk to others was "negligible" as there has never been a documented case of human-to-human transmission of rabies anywhere in the world.
Rabies was feared several days before Ms McMurray was diagnosed, and the next few days are crucial in her battle for survival.
She was initially treated at the Ulster Hospital before being transferred to the Royal.
Her family added: "We ask everyone who knows her to keep Lisa in their prayers as we continue to hope and pray for her recovery." Ms McMurray had been working as manager of the Cats Protection NI Adoption Centre in Dundonald. Head of the charity Peter Hepburn said they were shocked and saddened to hear the news.
"Lisa is a highly-valued member of our team and we were saddened to hear of her illness," he added.
"We are in contact with Lisa's family and naturally our thoughts are with them at this time. We are also working hard to support her colleagues at the adoption centre."