Local family cheering on Ally in big telly talent contest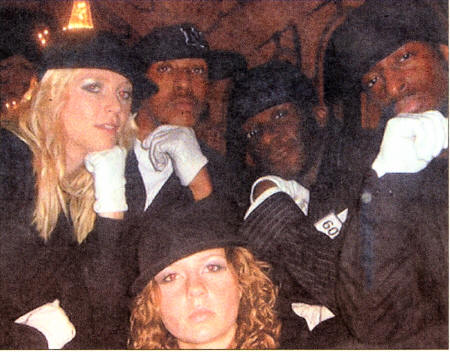 Nemeis, featuring Ally in the front.
THE Irwin family in Lisburn will be glued to their televisions on Friday night when Ally Irwin performs in the live semi-final of ITV's Britain's Got Talent.
Ally, from Milton Keynes, is performing with street dance crew 'Nemesis' and her grandmother, Mrs Elizabeth Irwin, her uncle Clive, aunt Heather and cousins Matthew and Andrew, who all live in Lisburn, are asking local people to show their support and get dialling to make sure Ally and the rest of Nemesis make it through to the show's final on Saturday night.
If Nemesis get through they could be in with a chance of winning a performance slot at the Royal Variety Show and showing Prince Charles just what they can do.
"Nemesis have been together for less than one year, but have come through from the many thousands of auditions to the last 40 acts" said Clive.
"Ally is one of five members of the Nemesis crew, street dancers who became the UK 2007 Hip Hop champions. They comprise Ally and Sam, the girls, and Ishe, Emmanuel and T, the boys.
"They can't afford the cost of rehearsing in dance studios so they practice at the Milton Keynes Bus Station which has full-length reflective glass windows. The locals watch them in all weathers doing their stuff on the pavement. They represent what is good and great in the youth of today. They're a role model for those young people who don't do drugs, drink alcohol or vandalise property.
"Ally is 18 and is sitting her A-levels this month in Maths, Physics and Politics though her first love is art, graphics and design. She played in the Youth Soccer World Cup in Sweden. She has lived in Switzerland and France and speaks French. She loves her sister called Gayle who's off to Russia in September. She's love to make a career of dancing, modelling and singing, so vote for Nemesis.
"Ishe wants to be a professional choreographer, T a music producer, Emmanuel an architect and Sam a song and dance performer. She's busy also qualifying for X Factor," added Clive.
Show Ally and Nemesis your support when she hits our screens on Friday evening at 9pm.