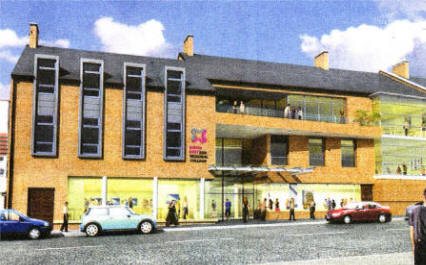 THE SOUTH Eastern Regional College's Lisburn Campus has bucked current trends by recording increased enrolments on its construction related courses.
The number of students on the higher education course has increased by 22% while enrolment on the further education course has risen by two per cent.
Staff believe the young people concerned recognise that while there is currently a downturn in the industry the situation will change during the two years it takes them to complete their courses.
Other areas of growth at the Lisburn Campus include a significant increase in engineering-related course enrolment which has risen by 37% from the 07/08 academic year and also Applied Science and Sport which have recorded increases of almost 27%.
In total full time further education enrolment at SERC has risen by more than six per cent.
Increased ICT enrolments equate to a 15% rise in computing and ICT courses at the College, matching the industry growth in Northern Ireland.
An active initiative between the Department for Employment and Learning, Momentum (ICT Trade Federation), Invest NI and e-skills UK are aims to increase the broader career attractiveness of the industry in Northern Ireland and support the increasing number of IT-specific vacancies which, according to figures from Invest NI, are increasing by 15% each year.
Eleanor Ross, Lisburn College's Former Vice Principal who is now SERC's Director of Teaching and Learning, said she was 'delighted' with the increase in full time enrolments.
"These figures reinforce the local. demand for quality vocational courses such as BTEC Nationals. It is our aim to be seen as a 'first choice' educational provider within the Province, offering a wide range of courses that can either take students on to university or straight into employment," she added.
Student's words that rang so true for new principal
Old boy returns at helm of new merged college
by NEIL GREENLEES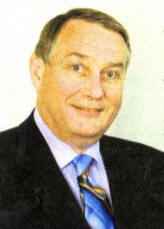 WHEN a Higher Education graduate at the South Eastern Regional College's recent Waterfront Hall graduation ceremony thanked staff and said: "If it wasn't for the college I would not be where I am today" there was one person for whom the words rang resoundingly true.
As a former student of SERC's Lisburn Campus newly appointed Principal and Chief Executive Ken Webb could empathise strongly with her words. He studied for both his 0 and A level examinations at the Tech', as it was then known, in Castle Street and like many of its former students the education he received proved to be the springboard to success.
He is well aware just how firmly the Campus's roots are embedded in the local community with generations of people who received their initial education at the College returning to update their qualifications. Many more have attended evening classes. The new Principal is also keen to acknowledge the long history of 'the tech' where students first enroled in 1914. "People see it as their college and they have attended it at various stages in their lives" he said.
Mr. Webb now sees the Lisburn Campus, which will move to a new state of the art building in 2010, as an important part of a regional college 'set to become the first choice for many thousands of learners across its catchment area.
He outlined his view of how it should develop in the document 'Shaping our Future' which was distributed to staff. In his introduction he said he believed SERC's role in the new Northern Ireland landscape was 'crucial'. He said the local workforce must be equipped with the skills and knowledge to compete in the current global market and to be prepared for the demands of the future.
"We will need to work more closely than ever with businesses," he continued. "I am aware there are many existing relationships with local businesses and I am keen to develop these further.".
He is also keen to develop the culture of excellence within the SERC.
Mr. Webb, who holds a number of qualifications from Queens University, the University of Ulster and Warwick University Business School, initially became a teacher. However, its some time since he worked 'at the chalkface. Before taking over the helm at the College he was Director of Corporate Services at North Down Council and simultaneously held the Chair of the Society of IT Management's Commercial Consulting Arm. He also worked in Central Government on a number of PPP/PFU projects as well as in the advertising industry and the agri-food industry.
He is now responsible for an educational establishment catering for more than 4,000 full time students, 1,200 of whom attend the Lisburn Campus. The other campuses are in Bangor, Ballynahinch, Downpatrick, Newcastle and the training facility in Lisburn's Knockmore Industrial Estate.
Mr. Webb has spent the last eight weeks travelling from campus to campus to outline his vision of the college's future role to its staff.