Council sets aside party differences to show support for Maze stadium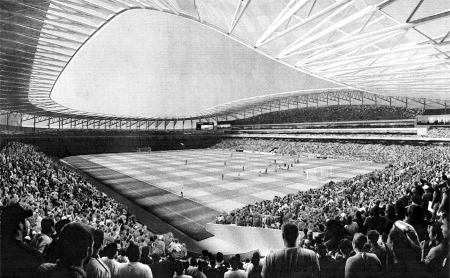 How the proposed Maze Stadium would look.
LISBURN City Council has unanimously passed a motion backing plans for a new sports stadium at the Maze.
At last week's monthly meeting, Alderman Ivan Davis put forward a motion 'strongly supporting' the development and regeneration at the Maze site and in particular a national sports stadium received cross party support.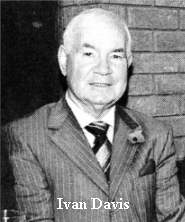 Mr Davis stressed it not be a Lisburn or Belfast Stadium but "a national stadium for all the people of Northern Ireland".
And he pointed out that despite talk of other plans, "no serious alternative has been brought forward".
"The people of Northern Ireland are entitled to have a National Stadium, which already exists in England Scotland, Wales and the Republic of Ireland" he said.
"We are staring a gift horse in the mouth. "We can have one of the most promising projects in Northern Ireland's sporting history and one that will undoubtedly add to the province's representation in the 2012 Olympics," he added. Mr Davis paid tribute to his council colleague Alderman Edwin Poots for his work as Culture Arts and Leisure minister in pressing the case for the stadium and agreed with Mr Poot's recent comments that as Minister he had to ask what was best for the people of Northern Ireland.
Alderman Jim Dillon requested the Council should invite the stadium designers to give the presentation to the council which they had originally been due to present to an assembly committee. This was scrapped after a row in the committee over procedure.
This was added to the motion, which was seconded by Alderman Paul Porter, and passed after a recorded voted showed all 23 members in attendance in favour.
Mr Porter said: "Mr Davis has been frank and honest. We could do a lot more to push this further and I do welcome the motion."
Mr Dillon commented: "If we don't achieve this it will be one of the biggest losses ever in Northern Ireland."
Lagan Valley MP Jeffrey Donaldson also welcomed the motion. He said: "Future generations will not forgive us if we don't get this. This is for all of Northern Ireland."
And Councillor Jonathan Craig added: "We would be insane not to support it."