by JULIE ANN SPENCE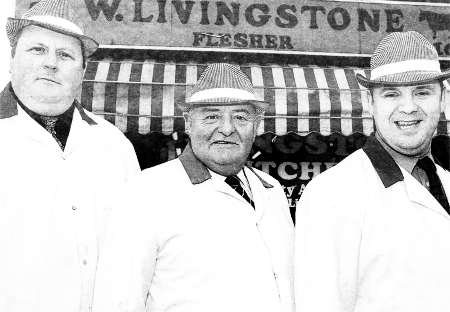 Garry Stevenson with William and Stuart Livingstone of Livingstone Butchers Dunmurry which is closing after 45 years. US0408-103A0
AFTER 45 years of service to the people of Dunmurry Livingstone Butchers at 160 Kingsway will close its doors for the last time on Saturday (January 26).
William Livingstone took over the Dunmurry butchers in 1963 and it is with a heavy heart that he has decided to retire and close the business after 45 successful years.
William, who trained as a butcher with Coffey's, took over the business when he was just 19 and his son Stuart joined him 23 years ago. Another member of staff, Gary Stevenson, has worked at Livingstone's for some 25 years, giving the business a real family feel.
Before closing, William expressed his thanks to everyone who has supported the business over the years. "I think we will be missed in the village but everything has to come to an end," he said.
"I will be a bit sad at the time but I am looking forward to retirement.
"I would like to thank all our customers for their loyalty over the years," he added.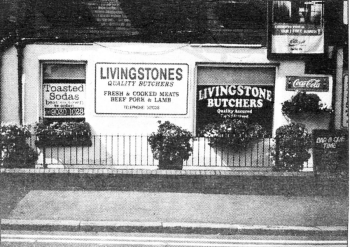 Livingstone Butchers in Dunmurry.