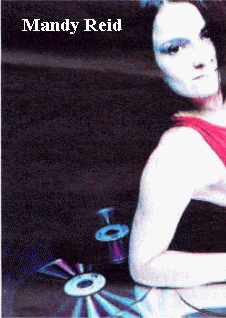 WHAT bigger compliment can a music producer get than to be honoured by their idol - world number one DJ Paul Van Dyk.
Mandy Reid (30), originally from Hillsborough Old Road, Lisburn got just that accolade in December when her track 'Up the Tempo' was chosen as his tune of 2007 during Judge Jules Radio 1 show.
Paul van Dyk regularly features 'Up the Tempo' in his DJ sets around the world and the track is also supported on his German based Fritz- Sound garden show. Last year Eddie Halliwell compiled a 20 minute mix with four of Mandy's tracks on his Residency show on Radio One.
And because of the air play by Radio One's Judge Jules, Eddie Halliwell and Paul Van Dyk 'Up the Tempo' became one of the biggest club tunes of the year.
Carl Cox even featured Mandy's track on The Global Lowdown segment of his internet radio show, where he dedicates a half hour mix to tracks chosen from his favourite DJs.
And now Mandy's latest track 'Tornado' is already causing a stir.
Mandy's first release was Disco Construction in 2004 with Size Records. She had been dabbling with music from she was 11 and while most of her friends were into Take That she loved dance music and starting mixing tapes. At the age of 17 she got her first set of decks.
Mandy has in the past played at Chesters, Arena and the Coach and is now a regular guest at some of the top nightclubs in Northern Ireland.
Her music has also taken her to Europe where last year when she played at a huge musical event in Belgium attended by 20,000 and she also played in Ibiza. Mandy, who hopes to play in Europe more regularly, said: "I love making music and I am lucky that what I have done is now my chosen career. I like to keep my tracks simple - nothing too complicated. It has taken me a long time to get where I am but I feel there is still a long way to go yet."