Lisburn wins battle of the businesses
by STACEY HEANEY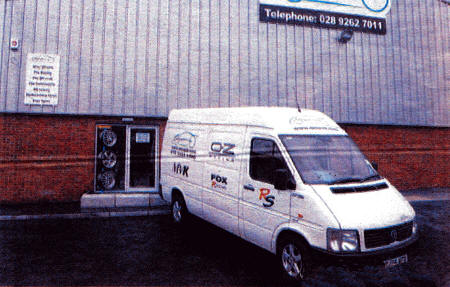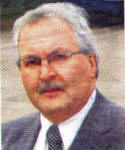 AS the debate rages over the siting of the National Stadium, Belfast has lost out to Lisburn as one business at least has left the city to relocate to Lisburn.
Hot on the heels of Robert Craig & Sons, who last year moved to a new purpose-designed facility in Lisburn from Belfast, alloy wheel wholesale distributor's Motorsport Wheels, are currently preparing to relocate to Lisburn.
Motorsport Wheels will be opening their new distribution centre for Ireland in Knockmore Industrial Estate this month. Manager Drew Gregg explained their reasons for choosing to relocate to Lisburn.
"We had reached the point where we needed to relocate to larger premises, however I was also getting more and more concerned about the down-time with our vans sitting in traffic queues, staff getting frustrated with the roads chaos in Belfast and the length of time it was taking for my staff to get to and from their work."
He continued, "I came to the conclusion that we didn't need to be in Belfast, we didn't need the hassle that Belfast roads network had created. Moving to Lisburn was the obvious choice, it has good roads infrastructure, it is beside the MI and the Al south, our delivery vans would not be sitting for hours in traffic and customers can access Lisburn with ease."
Drew, who says it takes him an hour and a half to drive from Banbridge to Belfast each morning, believes that the Belfast road network could not cope with the National Stadium.
He stated: "I get amused every time I hear the discussions on the radio or TV about the siting of the New National Stadium, if Belfast can't cope with the traffic it now has, how on earth will it cope with another venue that will attract thousands more into the city?
"We are very excited about our move to Knockmore Industrial Estate here in Lisburn," Drew said.
"Our new premises will more than double our capacity which will mean a better stock holding, a larger range of wheels and a better service to our customers.
"We are confident that Lisburn will be an ideal location to see us into the next stage of our developments within Ireland," he concluded.