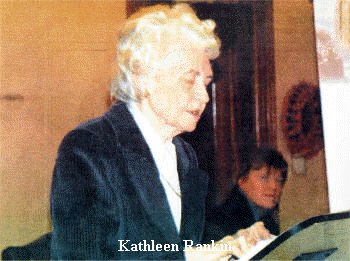 A FORMER lecturer at Lisburn Institute has written a book which gives a glimpse of a bygone age in the Bann Valley.
Dr Kathleen Rankin's 'The Linen Houses of the Bann Valley: The Story of Their Families', presents a tantalising and poignant glimpse of the past, drawn from the firsthand accounts and private collections of occupant families.
Published by the Ulster Historical Foundation, the book provides an illustrated and informed commentary on the major linen families, and the magnificent houses they lived in along the Bann Valley in the 18th, 19th and 20th centuries.
Mrs Rankin, the daughter of the late Herbert R. Lilley, a well known linen designer, said: "The water power of the River Bann was a significant factor leading to the early establishment of the linen industry in the rich farmland around Banbridge and Gilford. Portadown also had a considerable linen industry, along with the famed excellence of early hand loom weaving around Lurgan. Many of the linen barons lived in resplendent houses near the linen works they had already established close to the River Bann." Represented in the book are the works of some of Ireland's most notable architects, Thomas Turner and Thomas Jackson, as well as the Scottish architect William Spence of Glasgow. Also included are the more distinguished residences notable for their historical connections to the linen families and their architectural detail.
Mrs Rankin added: "Sadly, some of the houses have already been lost, but efforts have been made to recover old photographs to record a past era.
"I have worked hard to lavishly illustrate this book with photographs, maps, drawings and many colour plates.
"The result is a sumptuous book that reveals the exquisite houses of the Ulster linen magnates, comprising a valuable source for historians of the linen industry, local studies and genealogists. The wealth of information and rich illustrations should make Linen Houses attractive to all readers."