So many unanswered questions after promising young showjumper's death
Dad's plea: `If anyone is thinking of taking their own life - please, please get help'
by MARY MAGEE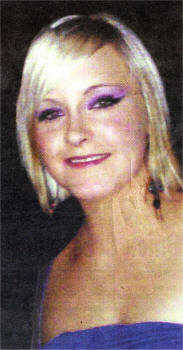 THE FAMILY of Paula Smyth, at 17 one of the country's most promising show jumpers, say they are at a complete loss to know why she took her own life last week.
Paula was discovered by her father Paul in the garage at her home in Woodlands Court, Lisburn on Thursday morning.
She had been out the previous night with her older sister Louise (20) and when they returned home nothing seemed unusual.
She was her normal self - outgoing, bubbly and vivacious. When the two sisters got home they chatted, got into their pyjamas and then went into their rooms.
The following morning her father noticed Paulas bed had not been slept in and started looking for her around the house.
For her family, Paula's death leaves so many unanswered questions. She had been making plans for the future and had bought her four month old nephew a Halloween outfit he was to wear the following day. She was looking forward to seeing him in it. She had planned to travel to Galway and Poland to see well known DJ Richard Durand.
Paula, who worked for Marks and Spencer, was looking forward to celebrating her 18th birthday in February and had been dropping hints she wanted a car as a joint Christmas and birthday present. Her father Paul said: "She was an outstanding girl and had everything to live for. She was looking forward to so many things. She had no worries, no boyfriend troubles, she was so honest she could never tell a lie and lived in a very happy home. There were no fights. We as a family got on so well."
Her mother Alison believes Paula may simply have had a momentary lapse.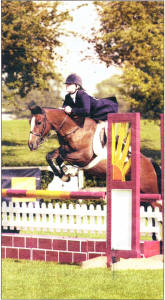 If she heard of anyone taking their own life she said 'that was such a selfish act'. She would say 'I would never do that to you I love you too much to do that'. She was never depressed and was a very outgoing person. She got on so well with us all and there was nothing that we knew that indicated there was something wrong."
Paul said: "As a daughter she was everything you could hope for. She had confidence, she was stunning and was loved by everyone who knew her. She was a joy to be with." Paula was a member of Limepark Equestrian Centre in Maghaberry and former member of Killultagh and current member of Downshire Riding Club and even at the tender age of six she was destined to become a show jumper, showing a real aptitude and interest in show jumping.
She won championship after championship. She was Balmoral and British Champion. In the Area 17 Dengie Show jumping Finals last year she finished ahead of 94 other competitors and represented Northern Ireland in the Pony Club Dengie Winter League Show Jumping Championships in Warwickshire.
Her favourite horses were Jimmy Jump (Grade A) and her much loved Stevie Boy (was almost Grade A) who helped her win the National Balmoral in 2004 and 2006. She was also founder member of the Laurelhill Community College show jumping team.
So successful was she that Mickey McCann, well known in horsing circles, told Paula's family he had never in the past, nor expected to in the future, known anyone who had the success she had in such a short space of time.
Her mother said: "Paula loved horse riding but loved socialising too. She was funny, cheeky, bubbly. She would not think twice about spending £100 on a top and her wages sometimes lasted for just ten days."
Sister Louise said: "When she went out she would have taken hours putting on false tan, false eye lashes, makeup...the works. She loved dressing ostentatiously too.She had to be first at everything, second place was not good enough."
She recently bought her sister a necklace and a Spongebob Squarepants necklace for herself as a token of friendship.
Her father continued: "When she went out she would say 'Dad how do I look'. She was always outstanding, she was gorgeous. I would say 'yes you are stunning' because she was. I adored her. Everyone who knew her loved her. Her biggest fan was a 90 year old who would watch her show jumping.
"When she was competing he would say to me The Winner Takes it All, Daddy' - that was a wee joke we had together.
"She had a teddy Nessie I bought her from Scotland and she took it everywhere with her. she never slept without it.."
He appealed to anyone thinking of taking their own life to seek help. "If this article stops just one person from taking their own life" he said. "We would have done anything for Paula, in fact for all our children. If anyone is thinking of taking their own life - please, please get help." Over 600 people packed Seymour Street Methodist Church on Monday for Paula's funeral.
Minister pays tribute to a `remarkable girl'
THE REV Brian Anderson, minister of Seymour Street Methodist church, praised 'a remarkable girl' and her family.
He praised the way in which the family have conducted themselves following the death of their precious daughter last week.
He said they had been very courageous and open in talking about Paula.
"They have been remarkable," said Rev Anderson. "They have shown themselves to be very courageous and their home is always open. They are understandably very proud of Paula and in everything that she achieved.
"Paula was a remarkable girl"