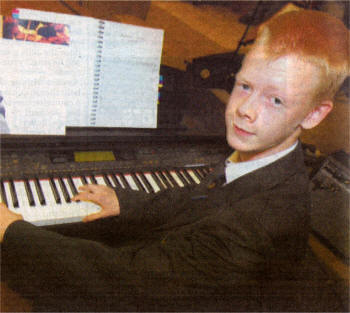 Laurelhill student Peter Flanagan
STAFF at Laurelhill Community College have congratulated Year 10 pupil Peter Flanagan on a series of outstanding musical achievements.
Peter's exceptional piano playing meant he took first place at no fewer than four music festivals in 2007 including Holywood and Carrickfergus.
The school's Head of Music Miss Melanie Johnston said he was now working towards a grade seven in music. She described this as a "fantastic achievement.
"Peter has worked tirelessly to contribute to the extracurricular life of the school including accompanying assemblies, sports day award ceremonies and the annual school musical production," she added.