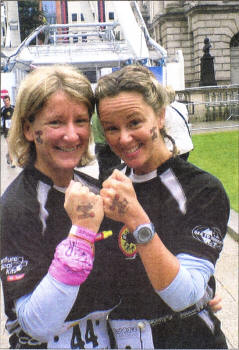 LOCAL women Andrea Harrower and Jen Watson joined a 'Rat Race' of a different kind recently when they took part in a gruelling eight hour endurance race around Belfast.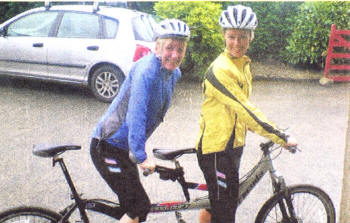 The brave duo, who hail from Dromara, took part in an ultimate test of endurance as they ran, cycled and kayaked around the city on August 9, where they won the Female Pairs in the inaugural Belfast Rat Race.
Speaking about their adventures Andrea said: "The Rat Race is a series of fun challenges, which began at the City Hall, it is a mix of running, biking and kayaking over eight hours as you try to get around as many check points as possible without building up time penalties."
Andrea and Jen, who have been friends for a number of years, have competed in various events together and it didn't take much persuading to give the 'Rat Race' a go.
Andrea continued, "We both started adventure racing at the beginning of the year, there are not that many women who take part, but when I heard about it I thought it would he great.
"It didn't take that much convincing for Jen to take part, I always come up with the ideas and talk her into them, but I don't have to twist her arm too hard."
Andrea has also been in training to take part in the Iron Man Triathlon on September 7, however an injury to her left leg following a bike accident almost forced her to miss the Rat Race. She explained, "I couldn't use my left leg, so Jen suggested we use a tandem bike, which was kindly loaned to us for a few weeks by Dromara Cycling Club. We weren't sure whether this would be allowed but the guys were all for it and it got us a lot of attention along the way. Jen was really good, I couldn't have done it without her as halfway around the course my leg just wasn't working."
Andrea concluded, "The Rat Race was awesome. We were completely buzzing about it afterwards, just reliving the moment because that many things happened in the eight hours, it was just so much fun."