by STACEY HEANEY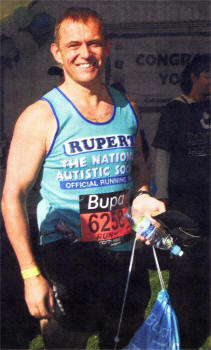 A LOCAL man recently competed in the world's largest half-marathon to raise funds for the National Autistic Society (NAS). Rupert Pinion, who lives in Anahilt, ran this year's BUPA Great North Run on October 5 in aid of the NAS, a charity close to his heart as his six-year-old daughter Darcy has Autism.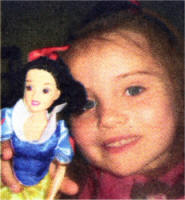 Rupert, who has so far raised fantastic £2,500, was encouraged to take part in the renowned event by a friend and he undertook the challenge not just to raise money but also awareness of the condition.
Rupert explained: "Darcy was diagnosed with Autism in May 2006. She's in her third year in a special Social one Communication unit in Knockmore Primary School however this unit can only takes kids up to P3 so we're not sure where she can go to school next year. "At a Parent/Teacher meeting last week we were told that Darcy is not quite ready to go back to mainstream school, even with a classroom assistant, if you could get that. For me, taking part was more to highlight, yet again, that there simply isn't any choice for children like Darcy."
Rupert, who was a student in the North East of England, was delighted to get back to the area to take part in the half marathon which boasted an amazing 52,000 competitors. Describing the event Rupert said, "It was fantastic, there was an incredible atmosphere. For 13.1 miles the streets were completely lined. There were 17 different styles of bands performing in different places - there was a real party atmosphere. The view as you ran to South Shields where you could see the beach was amazing, and crossing the Tyne Bridge was just a very good experience."
He continued: "Looking back from the starting block for a two mile stretch there was a six lane motorway filled with people; that was pretty special and then the Red Arrows flew over us at the end. It was a special day. Rupert, who completed the half marathon in 1 hour 55 minutes, thanked those who donated both online and offline to the worthy cause. "I'd particularly like to thank my family, friends and colleagues and members of Lisnagarvey Hockey Club for all of their support."
Rupert's webpage is still open to donations and if you would like to pledge money to the National Autistic Society you can do so by visiting www.justgiving.com/rupertpinion.