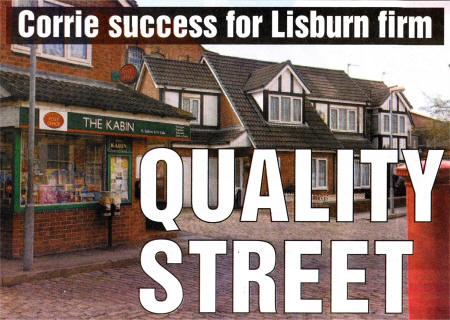 A QUICK chat with Rita or Norris won't be on the agenda the next time someone pays a visit to 'The Kabin' in Coronation Street, as local fans of the soap will be keeping an eye out for some local sweets instead.
Rita Sullivan has shown her good taste by turning to Lisburn confectioner Robert Roberts to stock her Coronation Street newsagent.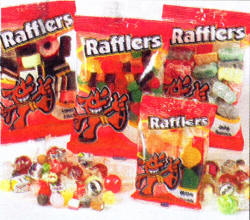 The company revealed this week that they have secured a stand for its Rafflers sweets in Britain's most famous corner shop, The Kabin.
From next week, viewers of the ITV soap should keep their eyes peeled for Weatherfield's Jack Duckworth and Ken Barlow tucking into a bag of locally-produced, wine gums or brandy balls.
The firm's marketing manager, Sinead Adair, said she was delighted Robert Roberts was enjoying the sweet smell of success.
"We got the product placement when a business associate mentioned he had a contact with Corrie's production team," she added.
"As soon as we sent product samples, including our jelly babies and clove rock, they agreed to include the range in the show, and we are thrilled."
The distinctive red Rafflers bags were placed on set three weeks ago, and the episodes will be aired from Monday.
Sinead said: "We've been told that the Rafflers stand is situated just next to the magazines, so I will certainly be keeping an eye out."