by MARY MAGEE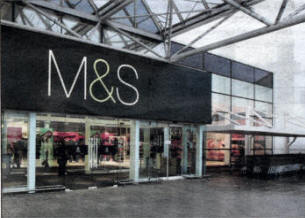 MARKS and Spencer are offering a £10,000 reward to anyone who can help catch robbers who made off with £100,000 from their Sprucefield store in Lisburn last week.
The robbery followed a so called 'tiger kidnapping' in which they held captive an employee's partner from Hannahstown and her two infant children on Thursday morning.
The mother and her two infants were taken hostage when the gang forced their way into their home in Hannahstown shortly after 4am.
The family were then forced into a blue Transit van and driven to the Boucher Road Retail Park in South Belfast.
The woman's partner was then ordered to go to Sprucefield Retail Park where he was forced to take tens of thousands of pounds from a safe.
He then handed over the stolen money to members of the gang sitting in a silver car nearby.
The mother and her two children were later able to free themselves from the van and were shocked but unhurt.
Believe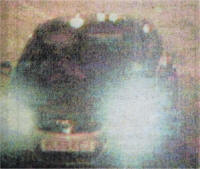 Police believe that the van had been fitted with false number plates which had been stolen in Garvagh, Co. Derry three months ago. Officers are trawling though CCTV footage at Sprucefield and Boucher Road Retail Park for clues.
Marks & Spencer later issued a statement saying they were offering a reward.
"Marks & Spencer is offering a £10,000 reward for information leading to the successful prosecution of anyone involved in a serious incident that took place at its Lisburn store in the early hours of the morning on December 18," he said.
"We are offering this £10,000 reward in the hope it will encourage anyone holding information to come forward and co-operate fully with the Police."
Anyone with information can ring the police on 028 90561812 or ring the Crimestoppers on 0800 555111.