by STACEY HEANEY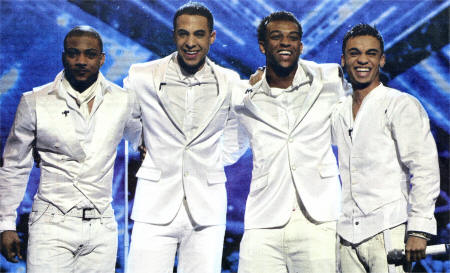 ASTON Merrygold and his JLS band-mates, Marvin Humes, JB Gill and Oritse Williams have thanked readers from the Lisburn area for voting for them throughout the weeks on the X Factor saying it "meant the world" to them.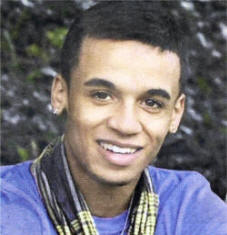 Aston, whose mother Siobhan and grandparents Kathleen and Jim Chambers are originally from Dunmurry, thanked those from the local area who helped the group to finish in the top two of the competition, saying, "Thanks for all your help and support."
JLS narrowly missed out on being crowned X Factor champions in last weekend's final, despite fantastic per- formances of Whams 'Last Christmas', a duet with Westlife, where they sang 'Flying Without Wings' with the band and Lonestar's 'I'm Already There, as well as a stunning performance of Leonard Cohen's 'Hallelujah'.
However, the band were quick to bounce back from their disappointment when they officially opened Dublin's 02 Arena at the Cheerios Childline concert on Tuesday night, performing in front of the 14,500 crowd, where they shared the bill with established artists such as Enrique Iglesias, Anastacia, Shayne Ward and Boyzone.
Aston spent some time at home with his family last Sunday, where their celebrations for his achievements continued, before he went back to London for a meeting with record company executives.
Speaking about the X Factor final, where JLS were up against Dungiven's Eoghan Quigg and Alexandra Burke, Aston stated: We are all winners."I'm not surprised with the result, because I thought both of them were worthy, and if I was going to lose, I would rather it be to someone who could make a career out of it.
"Eoghan is like a little brother and he's a great performer. With Alexandra, I said when I first heard her sing that if we were going to win the show, then we would have to get past her.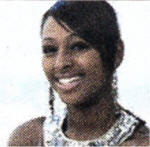 "It's crazy to think so many people have supported us. It's a whirlwind right now, the world is our oyster. "We've got a fantastic fan base and we are still in a great position," he added. Aston's grandmother Kathleen Chambers said that this was just the beginning for JLS and that it was a "very exciting time" for Aston.
Kathleen joined 75 friends and family for a party at her son's home for the final itself whilst Aston's mum Siobhan, dad Orjan, sister Courtney and brother Conor were in London to support him.
Proud Kathleen commented: "They were absolutely brilliant.
"Siobhan came home at lunchtime on Sunday and we had sat down to have an inquest when Aston walked in. He had been allowed to come home and we had a lovely afternoon.
"Siobhan told me that she got to see him immediately after the final and she said, "he was so positive that I couldn't be down," so that made me feel better.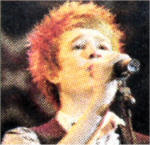 Speaking about Aston's performances during the final Kathleen stated: "Watching him perform with Westlife was surreal, I was just thinking, "that's our Aston."
"During 'Hallelujah' I was in tears. To me, it was almost as if he was praying. It was so beautiful, I much preferred it to Alexandra's version, even though hers was wonderful.
"I was just bursting with pride; that was the only thing that reduced me to tears on the night. Because I know Aston so well, I knew he was on the verge of tears when he came to part of it and I thought, "oh my goodness, is he going to make to the end?" He said to me afterwards that he had never had a feeling like that, he said he was so exhausted and he didn't know how he made it to the end, but he said it was the greatest feeling he has ever had."
Kathleen was also full of praise for Aston's bandmates, saying, If I went out to hand pick good friends for Aston, I would have picked those three."
She added: "This is only the beginning for them, lot's of people have been in touch and they realise their career's are just starting.'
The family are now looking forward to seeing Aston on stage in Belfast when JLS will join fellow X Factor contestants on the live tour in March.
"We have booked our flights," said Kathleen. "We are going home for the concert so we all have that to look forward to."
"Eoghan is like a little brother and he's a great performer. With Alexandra, I said when I first heard her sing that if we were going to win the show, then we would have to get past her."