Irish cricket legend Dermott passes away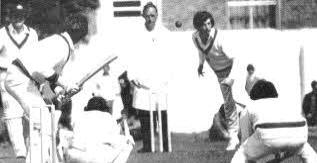 Local and Irish cricket lost one of it's greatest exponents with the death of Dermott Montieth last Saturday at the age of 66.
The left arm spinner and right handed batsman began his cricket at RBAI with Lisburn boys back in the middle fifties and immediately showed that he was something very special. He returned exceptional bowing figures at a tender age and he was only 14 when he made his debut for the senior Lisburn team and subsequently went on to captain the club on many occasions before making his first appearance for Ireland in 1965 at Lords-against the MCC.
Dermott went on to play 76 times for his country returning the record figures of 326 wickets at an average of 17.37 in his 19 year career. He also scored 1712 runs at an average of 20.63 to prove his outstanding all round ability at the highest level. He claimed 5 wickets in an innings on no less than 27 occasions and took ten wickets in a match, an amazing, seven times. He still remains the highest wicket taker for Ireland. He also captained Ireland on 38 occasions and was renowned for his fearless approach to the job, always trying to win even against the strongest of opposition.
It was no surprise when Dermott was approached by Middlesex to play county cricket and even at the age of 38 he left his mark in that code of the game.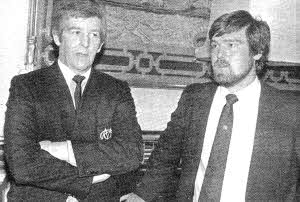 He also toured with the MCC, one of the greatest honours in the game of cricket, but his career was cut short when he was knocked down by a car in 1985 and he never was fit enough to ply his cricketing trade again with any success.
Dermott, following his retirement, took a great interest in the administration side of the Irish Cricket Union and spent a number of years acting as a national selector and later in 1999 became President of the ICU. In later years he was unfortunate to suffer a number of severe strokes and it confined him to his home but it will still come as a great shock to the cricketing fraternity to hear of his loss.
Dermott was a very close personal friend of mine so I was able to follow his career at length both playing with him for Lisburn and from the outside when he played for Ireland and beyond. His total self belief allied to an unshakeable will to win made him a fierce competitor and he always demanded the same effort from his less gifted playing colleagues. The game was never lost when Dermott had the cricket ball in his hand.
His passing will leave many reflecting on his prodigious genius and I and Lisburn Cricket Club will miss him as a friend but he remains an Honorary Life Member of the club he so adored.
Lisburn Cricket Club would like to pass on their condolences to Dermott's family. Daughter Caitlin and sons Peter and Derry, his wife Pamela died in March.
The cricketing world will be a much lesser place without the presence of a very special talent in Dermott Montieth.
MICHAEL BOWDEN
Ulster Star
11/12/2009