How to overcome a fear of heights. Step 1 - jump out of a plane
NOREEN'S SKYDIVE TO HELP SEND YOUTH KARATE TEAM TO JAPAN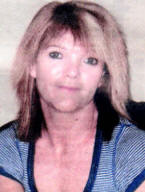 WHEN someone says they would jump out of a plane for their child, no-one expects them to mean it literally.
But Lisburn woman Noreen Ryan is planning to do just that as part of a fund raising sky dive to help send her 12 year old son and his teammates in the Northern Ireland youth team to the World Wado Karate championships in Japan next August.
And to cap it all, Noreen is afraid of heights!
Noreen hopes the jump from thousands of feet at 195mph from an aeroplane for her 12-year-old son Craig will help her overcome that fear.
Craig is a former British and Commonwealth champion and trains with Lisburn Wado Karate Club at the Lagan Valley LeisurePlex.
"I am even scared of tall buildings, and the thought of jumping off the plane makes me very nervous," Noreen said, "But I wanted to take on something which would be a real challenge to me to get behind the team."
Noreen, a cook at Wallace High School, added: "The children train up to five times a week with Oliver Brunton, an official with the World Karate Federation. They are getting top class coaching, working hard and I believe I should support them and their coach in their bid to take on the world's best."
Oliver himself is full of admiration for Noreen. "I know it takes a great deal of courage for her to do this, and we all appreciate it," he said. "For someone to take this on to raise money for the team has given the kids a real boost."
Anyone wanting to offer support should call Noreen on 07973 483081.
Ulster Star
09/10/2009