Council to bestow Freedom of the City on long serving politicians
Davis, Close and - Poots to receive city's highest honour
by JULIE ANN SPENCE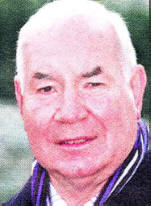 TWO Lisburn councillors and a former Deputy Mayor are to become Freemen of the City.
This week Lisburn City Council agreed to confer its highest honour on two of the longest serving members - Alderman Ivan Davis and Alderman Seamus Close. The honour will also be bestowed on Charles Poots, who served for many years on the Council and rose to the position of Deputy Mayor.
Proposing the men for the honour, Councillor James Tinsley said: "These three names speak for themselves. They all came onto the council at the same time in 1973 and they were all very well respected by their own community.
"These are three family men who sacrificed a great amount of time in the service of their community. This honour is long overdue and it is an appropriate time to recognise these individuals who have served Lisburn so well."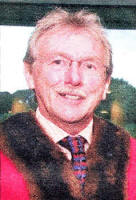 Alderman Jim Dillon seconded Mr Tinsley's proposal. He spoke warmly of his council colleagues Mr Davis and Mr Close. He also took the opportunity to reminisce about Mr Poots' time on the council.
"When I came onto the Council Charlie Poots had been here for four years," said Mr Dillon. "I did
have a friendship with him apart from local government business and we served together on what is now known as the environmental services committee.
"Charlie Poots rose to the position of Deputy Mayor and he should have got the position of Mayor but politics being politics on that occasion there was a row within my own party and Charlie didn't become Mayor. It was always a great regret to me. I know he was deeply hurt by what happened and perhaps making him a freeman will take away any hurt."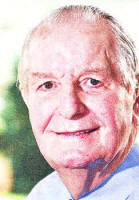 The current Mayor, Councillor Allan Ewart, commented: "I am really pleased I will be Mayor when these three gentlemen will be conferred with the freedom of the city. They are all worthy."
Deputy Mayor Alderman Paul Porter added: "The greatest honour this council can bestow is the freedom of the city and I know the men in question do not take it lightly. They have warranted this great honour."
Councillors Gardiner-Watson, Crawford, Craig and Calvert also added words of congratulations to the men.
Aldermen Davis and Close both thanked the Council for their support. Mr Davis added: "I thank all the members. Over the years we have had our disagreements but we have always got on well together afterwards."
julieann.spence@ulsterstar.co.uk
Ulster Star
27/11/2009