Hilden woman plans to turn Orange Hall pink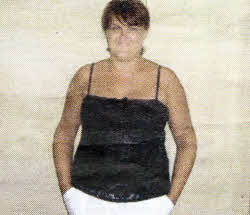 A HILDEN woman is planning to turn an Orange Hall pink in memory of her mother who died after a long battle with breast cancer earlier this year.
Kay McShane, from Low Road, hopes to organise the event at Lambeg Orange Hall on October 3 to raise money for Breast Cancer Care.
Her mother, Shirley Henry from Bognor Regis, was praised by TV celebrity Paul O'Grady just months before her death for her own outstanding fundraising efforts.
Kay is not the only member of her family fundraising for the charity -her father Peter will take part in a trek across the Great Wall of China and between them they both hope to raise in excess of £4,500.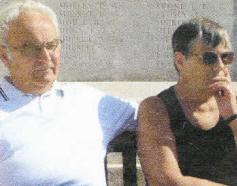 Shirley had battled with breast cancer for five years and died on February 28. She was first diagnosed at the age of 59 while having a routine mammogram.
Despite going through a mastectomy, radiotherapy and chemotherapy, Shirley continued to work for charity and helped to raise £34,000 for a school close to her home. She appeared on the Paul O'Grady show months before her death in recognition of her remarkable work and also received the Chichester Observer Newspaper Community Awards Best Volunteer Award for her fundraising efforts.
The award will now be renamed The Shirley Henry Best Volunteer Award' in her memory.
Kay said: "She was just a remarkable woman who loved to fundraise and loved to help others. Even though she was having treatment her fundraising did not stop. My father saw an advert about the Breast Cancer Care Challenge - Trek China and decided he wanted to do it -which is so like him. So we decided we would like to help as well and organised this fundraising night."
Kay added: "We would like to thank everyone who have helped us including Tipsy Toad and Lambeg Orange Hall who have and continue to raise money for us. Local businesses within the area are also supporting, us on the night with the supply of ballot prizes.
For more details on the trek you can log onto www.justgiving.com/peter4shirley Tickets for the night at Lambeg Orange Hall include a ballot, supper and light entertainment and are £3.
Ulster Star
25/09/2009