Preparations begin for launch of Hillsborough book
by JULIE ANN SPENCE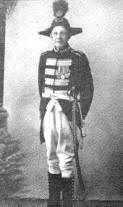 AFTER four years of hard work the Hillsborough Old Guard, the village's historical and cultural society, are looking forward to the launch of their new book about the village of Hillsborough.
The book, the name of which is still a closely guarded secret, will reflect the interest in the village shown by so many local people who have contributed old photographs, stories and reminiscences. The material for the book was collected at a series of reminiscence evenings and other events, as well as by gathering documents about the village itself.
The book contains many pictures of people and places that have now gone, as well as interesting facts about the village which many people will not previously have known.
A spokesperson for Hillsborough Old Guard explained: "The first aim of the Society was to produce a book to encompass a way of life that was fast disappearing. Hillsborough has a unique history, and a reflection on the people, events, and memories of life in the days of long ago makes a fascinating story.
"Our aim was to document this before it disappeared for ever. The contribution made by local people has been outstanding. They have gone out of their way to supply information, reminiscences and photographs, and gave us every encouragement.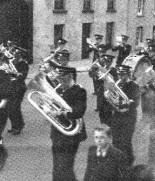 "Four years have culminated in the production of this book, which provides an insight into the history of Hillsborough and, more importantly, village life." The launch of the book will be in Hillsborough Village Centre on Friday December 4 at 8pm. This event will include a light supper and music provided by Housty. The book will be on sale on the evening of the launch at a cost of £15. It will also be available in a number of outlets in Hillsborough, including Walkers Butchers, Wilsons Greengrocers, Raineys Chemist, Trio, Pattersons Chemist and the Hillsborough Tourist Information Office.
It can also be purchased online at www.hillsborougholdguard.co.uk.
julieann.spence@ulsterstar.co.uk
Ulster Star
27/11/2009