Black charged with Jennifer's murder
by MARY MAGEE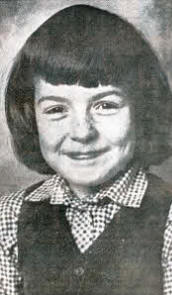 POLICE have charged 62-year-old Robert Black with the murder of Ballinderry schoolgirl Jennifer Cardy over 28 years ago.
He was served with a summons in England on Tuesday and is expected to be brought to Northern Ireland to stand trial in the next few months.
Nine-year-old Jennifer disappeared as she rode her bike to her friend's house in August 1981.
Fears for her safety grew when her bike was discovered behind a hedge about a mile from her home.
More than 200 local people joined police and soldiers in one of Northern Ireland's biggest ever searches. Six days after she went missing her body was found by two young fishermen at McKee's Dam near Hillsborough, on the main Belfast to Dublin road.
A post mortem examination revealed Jennifer had been drowned and that her body had been in the water for days before it was discovered.
Even in the midst of some of the worst violence of the Troubles Jennifer's death shocked the entire community.

The case has never been closed and it is believed that police have been able to use advanced forensic technology involving DNA in their investigation.
On Tuesday, detectives visited Robert Black at Wakefield Prison, and served him with a summons relating to Jennifer's murder.
A spokesman for the Police Service for Northern Ireland issued a statement saying: "Police have visited a 62-year-old man in prison in England and served him with a summons charging him with the murder of Jennifer Cardy in 1981."
Ulster Star
18/12/2009