Lisburn soldiers speak of roles in Afghanistan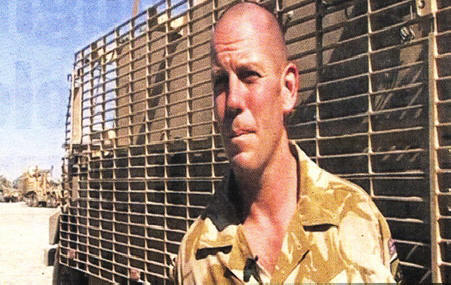 TWO servicemen from Lisburn have featured this week on a series of special TV reports from Helmand Province in Afghanistan.
Mervyn Jess from BBC Newsline spoke to Lance Corporal David Holdsworth, who is a Vehicle Commander for the Force Protection Group, and Sergeant Mark Porter of 209 Signal Squadron, who is the controller of flights into and out of Lashgar Gah helicopter landing pad which is one of the most important landing zones in all of Helmand Province.
"I deal with a lot of different types of aircraft from different countries but I see a lot of happy faces here when the mail flight arrives," said Sergeant Porter. Lance Corporal Holdsworth said: Our job is to clear a route out and a route back to base again for the combat supply
convoys. It can be a tedious and slow job but we have dealt with a large number of IEDs (Improvised Explosive Devices) during our time here."
Mervyn spent just over a week in Helmand with 19 Light Brigade whose home base is Northern Ireland — in barracks in Thiepval, Ballykinler, Massereene and Holywood.
When the Brigade moved to Afghanistan it was the biggest deployment of troops from Northern Ireland since World War II with more than 3000 soldiers leaving. Among this number are many Northern Ireland-born service men and women.
The reports, which conclude on Friday evening, are also available to view again on the BBC Newsline website www.bbc.co.uk/news
BBC Newsline reporter Mervyn Jess talked to Lance Corporal David Holdsworth from Lisburn
Ulster Star
11/08/2009