Small travel shop in Lisburn that's grown to NI's largest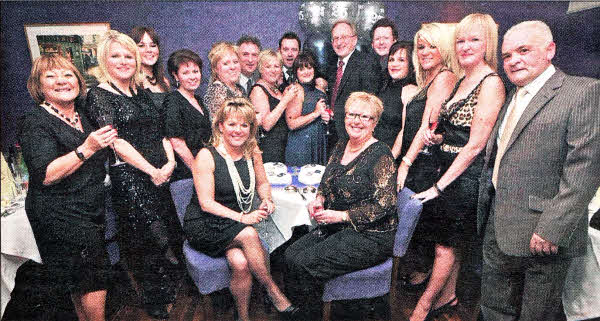 Staff from Oasis Travel's Lisburn branch mark 25 successful years as Oasis Travel celebrates its silver anniversary.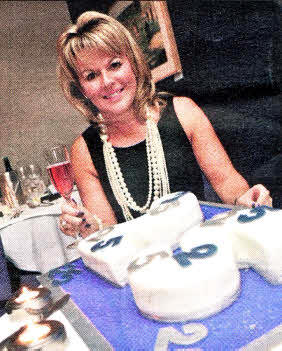 OASIS Travel, which started as a small travel shop in Lisburn's Railway Street in 1984, has celebrated its silver anniversary this month as Northern Ireland's largest independent travel agent. The company was started by Sandra Corkin with the financial backing of her father, employing two members of staff and breaking even in the first year of business.
Since then, over £1 million has been invested in the business and it has an annual turnover in excess of £12 million. A number of branches have been added to the company's portfolio, including one in Bangor and Holywood, and staff numbers have increased to forty.
Oasis Travel's first major recognition came in 1991 when it was awarded Best Independent Travel Agent in the UK, the first time any Northern Ireland travel agent had been awarded the title. Only last month the company was named Northern Ireland Travel Agent of the Year for the sixth time at the annual Northern Ireland
Travel and Tourism Awards. Managing director Sandra Corkin said: "It is hard to believe that 25 years have passed since I opened the first branch in 1984 and I hope the next 25 years are a success.
"I had an interest in travel from a young age when I used to visit the local travel agency after school to pick up holiday brochures to read and I was very fortunate that my father provided the financial backing for me to open my own agency," she said.
"Luckily most of the risks that I have taken over the years have paid off but there have been many challenges along the way, with the most significant in recent years being the internet. Online booking has had an impact on high street agents in particular but you need to be prepared to embrace change and a few years ago we launched our own website.
"A lot of our clients still come into the office as they prefer the personal service, especially if it is a special trip such as a honeymoon, but it is important that we remain competitive in the online arena and it has proved popular for our customers that are booking last minute holidays," said Sandra.
To be a success, it is vital to keep on top of emerging trends which is why £50,000 was invested in the Lisburn branch last year to house an area dedicated to high-end holidays, weddings and honeymoons and both the Lisburn and Holywood branches have specialist staff dedicated to cruising as this is the fastest growing area in the travel industry," she added.
Ulster Star
04/12/2009