Sharon eats up the miles in the Big Apple to help SAM
by JENNY MONROE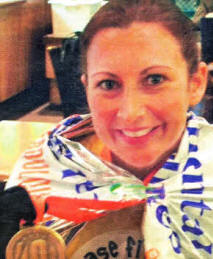 A LITTLE boy from Hillsborough has inspired his aunt to run the New York Marathon and raise over £7000 for the charity SAM (Struggle Against Muscular Dystrophy). The charity was set up in 2008 by the family of Sam McCausland, who was diagnosed with the terminal muscle wasting condition Congenital Muscular Dystrophy when he was just one year old. It raises money for research in order to help find an effective treatment and eventually a cure for the disease.
Sam's aunt, Sharon Letters, decided to don her running shoes and head for the Big Apple to support the charity.
Sharon said: "Like everyone else connected to Sam I was devastated when we were told of his condition. I couldn't understand how something like this could happen. Everyone who meets Sam falls in love with him. He is so funny and loving, and to think of what the future potentially holds for him makes my stomach churn and my heart so sad."
Sharon decided she wanted to do something to heighten awareness of the charity, raise money and also give her a huge personal challenge at the same time.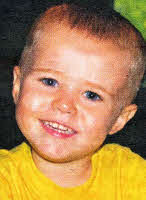 She started her rigorous six month training schedule in May, increasing her mileage each week, pounding the pavements four times a week, with cross training one day a week. Her fiancé Stephen was her trainer and running partner as she prepared for her epic run. Sharon said: "Sam was my inspiration to do the marathon and thinking of him kept me going. I knew that no matter now painful my muscles would be during a run or how tired I was, it is nothing to what children with CMD have to cope with. I would think of Sam's cheeky little grin and his infectious laugh and I want him to have reason to keep smiling and laughing. I would love Sam to have the chance to one day be able to run a race himself.
"I am really touched by the response I have had. People have been so generous both with their money and their support. I am pleased to have spread the word to people about CMD and the charity as this has touched a lot of people who have never heard of CMD before."
Sharon and SAM would like to extend an enormous thank you to everyone who has donated. It's not too late to help her raise even more money. You can donate online at www.justgiving.com/runforsam
SAM is a 'zero cost' charity. No money is taken from the charity funds for overheads, salaries or administration. This means that every pound raise can go to research to help bring an effective treatment one step closer. To find out how you can help or get involved contact SAM through the charity website www.helpsam.info.
Ulster Star
27/11/2009