Energy savings for Ballinderry guest house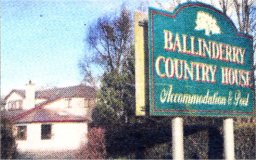 BALLINDERRY Country House which houses the largest privately owned swimming school in Northern Ireland is set to benefit from significant savings in its energy costs.
It will also considerably reduce its carbon emissions following an investment in a new state of the art wood pellet boiler fuelled by locally produced brites fuel.
Owned and ran by Ian and Louise Smyth, the couple are already reporting that within the last 47 days they have calculated all of their heating requirements to be costing them just over £11 per day.
"This is truly remarkable value based on what our wood pellet boiler is doing," said Ian.
The guest house is 6,000sq ft and also features an apartment plus a 10 metre indoor
swimming pool, which takes 19,000 gallons of water to fill. The wood pellet boiler is providing all of our hot water and heating requirements including heating the pool."
He explains, "Unlike any public pool we train children from 31/2 years old upwards and so
although the usual temperature for a pool is 28 degrees, our pool is like a warm bath at 32 degrees and the pool hall is also kept at 34 degrees."
Ian and Louise made the decision to go with a wood pellet boiler earlier this year when their existing boiler needed to be replaced. "We are definitely committed to doing our bit for the environment and our aim is to eventually be carbon neutral so that when we go to sell the business it is in a very good position from an environmental point of view," added Ian.
Ulster Star
30/01/2009