Bargains galore in local charity shops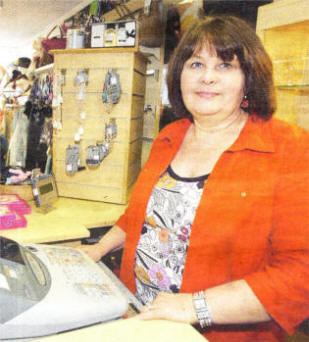 Charity shops are noticing increased sales. Jill Loughlin went to investigate and realised there was more going on than you might think...
IN this current economic climate more and more cash-strapped consumers are looking for bargains in local charity shops.
But after a few visits, many decided it's not just finding a bargain that's the draw, but also something of a treasure hunt where finding the right piece is both exciting and hugely rewarding.
Most charity shops have noticed an increase in customers coming into their shops. Last year profits for charity shops broke through the £100m mark as consumers struggling with the credit crunch hunted for bargains.
June Hewitt, Manager of the Oxfam shop in Market Street, Lisburn said: "We have quite a lot of regular customers but in the last year we have seen an increase in people buying in the shop. Our sales have been very good and are growing from week to week.
"You never know what you can find but you'll always find a bargain. We have a great assortment of goods and you can find something different than what you can see in the High Street. Customers are also made very welcome in our shop."
The Oxfam shop offers a wide range of goods from an assortment of handbags, shoes, football boots, ornaments, clothes, jewellery, toys, books, cd's, dvd's, bric-a-brac, linen, curtains, and make-up.
June explained that many people don't realise not everything in the shop is second hand.
"A lot of stock out on display in the shop is new and donated to us" she said. "We also receive stock from shops closing down. "Any used items on display are always in very good condition and anything that is not we send off to be recycled. We also steam clean used clothes before displaying in the shop."
So if you're looking for a bargain and something a bit different why not go to your nearest charity shop.
Ulster Star
17/04/2009