Barnardo's has fashion sewn up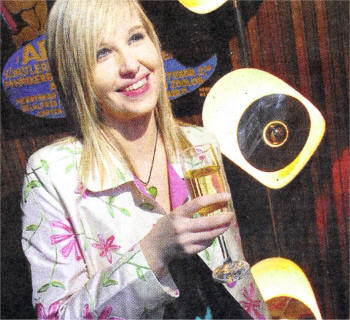 AS the credit crunch bites fashionistas should head to the Barnardo's shop at Kingsway, Dunmurry to select their latest look from a range of clothes which are high in fashion but low in cost.
Barnardo's can offer outfits which can be picked up for less than £10.
Local student, Hannagh Winter who modelled the clothes said: "I love my outfit, especially the coat which is by the designer See.G. The dress is from New Look and was a real find too. I really enjoy hunting through Barnardo's charity shops for bargains and one-off pieces and I can create a really individual look without breaking the bank."
Barnardo's Northern Ireland Retail Manager Marea Barr said; "Barnardo's shops are feeling the effect of the economic downturn like everywhere else. However, our situation is slightly different because, while we have seen donations fall by 24% over the first six weeks of the year business has been brisk with higher sales. It is something of a vicious circle and we urgently need donations, so please remember to bring us all your unwanted clothes and accessories. Meanwhile we still have plenty of credit crunch busting bargains on offer which means our fashion-conscious customers can scrimp on price but not on style."
Ulster Star
27/02/02009