Do you have what it takes to become a Cinemagic star?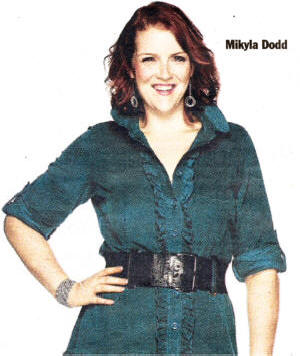 ARE you aged between 13 and 18 and looking for an opportunity to let your acting talent shine through? If so, a three-day intensive masterclass called 'Cinemagic Stars' is offering budding starlets the perfect opportunity to learn from industry professionals including actress Mikyla Dodd (Hollyoaks).
Young people who are interested in contemporary and musical theatre will have the chance to develop their skills through devising, rehearsing and performing numerous pieces of drama, under the guidance of experienced actors and a musical director. The masterclass runs in the Island Arts Centre from April 3-5 as part of the Lisburn Cinemagic Film Festival and it culminates in a live production on the final day. Former Hollyoaks actress Mikyla Dodd, who has been involved with Cinemagic for the past seven years, will be travelling to Lisburn to help local kids perfect their acting skills.
"I find Cinemagic Stars workshops so enjoyable," said Mikyla. "It is so rewarding for me. The kids are so eager, they are so appreciative and want to get stuck in. "In Lisburn we will be doing Billy Elliott. We will be going through the drama aspect, working on characters, with some script work and some improvisation.
"I am really looking forward to it," she added. "I have always been at Cinemagic events in Belfast so I am looking forward to going to Lisburn and seeing a little bit more of Northern Ireland."
To register your interest in Cinemagic Stars, simply explain in no more than 300 words why you would like to participate in the 3 day masterclass. Please state which area you are most interested in, contemporary or musical theatre. Include your name, age, address, phone number, email address and your school name, address and phone number if applicable.
The cost for the master-class is £40. Entries should be sent to Laura Carlisle, Cinemagic, 49
Botanic Avenue, Belfast, BT7 1JL or email Laura@cinemagic.org.uk by March 16.
Ulster Star
13/03/2009