Annahilt family to join in Dame Mary's 70th birthday celebrations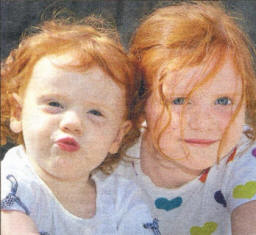 AN Annahilt family are getting ready to put on their walking shoes and join in on the celebrations for Dame Mary Peters 70th birthday.
Lesley Pim and her two children Anna, 4, and Erin, 1, will take part in a Family Fun Day with a 'Walk A Mile For Mary' (four laps of the track), and her husband Pako will do the 10K run this Sunday July 5 - all to support the Mary Peters Trust.
Lesley said: "The Mary Peters Trust is something which is close to my heart as it gives young people a chance to fulfil their dreams.
"We are all looking forward to taking part."
The Mary Peters Trust was established to commemorate Mary's gold medal win in the 1972 Munich Olympics and helps support talented young sportsmen and women, both able-bodied and disabled, from across Northern Ireland with cash awards designed to offset out-of-pocket expenses incurred in training and competing.
Mary is looking forward to celebrating her July birthday in the manner she loves most - supporting and encouraging young athletes, and says;
"It will be so uplifting to see people from all over the province turning up to race in support of the Trust and the event is, of course, especially meaningful for me because of my 70th birthday. It is my heart's desire to keep sport foremost in minds and lives of our young people. We have so much talent in Northern
Ireland that needs and deserves to be nurtured, so get out those running shoes, give the race a go and let's raise lots of money for our young sporting stars of the future."
To enter the event log on to www.niathletics.org or download an entry form from www.marypeterstrust.org.
Ulster Star
03/07/2009