Drumbeg exile's second book of poetry published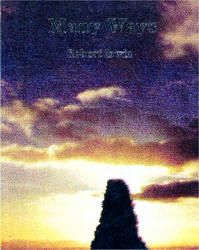 A DRUMBEG man who began a new life in Wales more than 50 years ago has expressed his feelings for both his native Lisburn and the 'principality' he has made his home in his second published collection of poems.
Robert Irwin, who was born in Wilmont Cottage in 1933, is a former pupil of Drumbeg School and the old Lisburn 'Tech' in Castle Street.
He crossed St. George's Channel to the 'land of our fathers' at the age of 31 after being employed as a quantity surveyor in Northern Ireland by the Orlit company.
His 36 year career in quantity surveying continued in Wales but eventually his Christian faith prompted him to become a theology student and he went on to spend 10 years as a church Minister.
He now lives in Llanelli in Carmarthenshire but his new anthology 'Many Ways' reveals Lisburn is never far from his thoughts.
Yet it is obvious he also has a deep affection for his adopted home and especially his experiences when he arrived there at first more than half a century ago.
The importance of religion in Mr. Irwin's life also comes across very strongly in his writing.
'Many Ways' is Number 298 in the Feather Book Poetry Series and can be purchased at a cost of £5.00.
Ulster Star
06/02/2009